Disruptive Projects Leveraged Networking Opportunities at Pitcher Perfect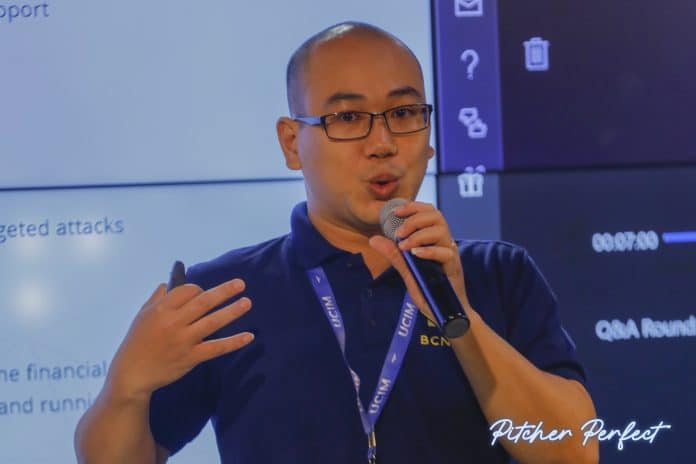 Innovative projects fail most of the time because they don't receive the visibility. Brand visibility is imperative for any startup to stride the road to success. For that reason, events such as demo days and investor meets are held, so as to offer these projects a platform where they can put their best foot forward.
Pitcher Perfect organized by UCIM is one such event that provides an intimate setup for projects and investors to meet, network and dine together. Recently, UCIM had hosted the third edition of Pitcher Perfect in Hong Kong on 21st June and had invited six projects carefully selected through due diligence. One project that garnered the interest of the high-impact investors was Bcnex.
**Place Pitching picture here**
 Revolutionizing cryptocurrency trading to make it more reliable and accessible by everyone, Bcnex has built the next generation ecosystem for the new digital age. It is a fast, accurate and low latency trading exchange that can handle up to 2,000,000 trading orders per second. Bcnex envisions to provide global accessibility to its trading platform, addressing inherent issues in the existing exchanges and providing the users an optimal experience. The exchange provides high-security standards, high liquidity, an institutional grade trading engine, a diverse market and a 24/7 dedicated support to its users.
We strongly believe that more people should be able to participate in this exciting and promising digital economy in a simple and trustworthy way and reap the benefits by maximizing traders' profit and market liquidity. Pitcher Perfect was the right platform for us to spread our message and create our visibility while networking with the stakeholders as well as investment companies within the ecosystem
– The Bcnex Team.
Pitcher Perfect provided a lucrative networking space to all the projects, investment funds, thought leaders, industry experts, and other attendees to build lasting connections and establish a strong community. The projects presented their innovative ideas through a 5-minute pitch followed by a questioning round of 2 minutes. They also participated in meetings with investors and had a one-on-one interaction to provide insights about their project. A delicious dinner was organized along with drinks for all those who attended the event, to mark an ending to the event.
With every event, our vision to be an ecosystem enabler takes a more definite shape and grows even more. We envision creating a community that every stakeholder can leverage to reach closer to his goals. It gives us immense pleasure to see innovation being fueled with the opportunities we provide through this event,
expressed one of the team members of UCIM.
UCIM feels proud to have hosted a revolutionary project which instantly grabbed the attention of all those present with its high-impact pitch and remarkable concept. The project pitch, concept and a strong team were the key factors in attaining recognition and appreciation from the audience.