Yuan and AUD Dips on Coronavirus Concerns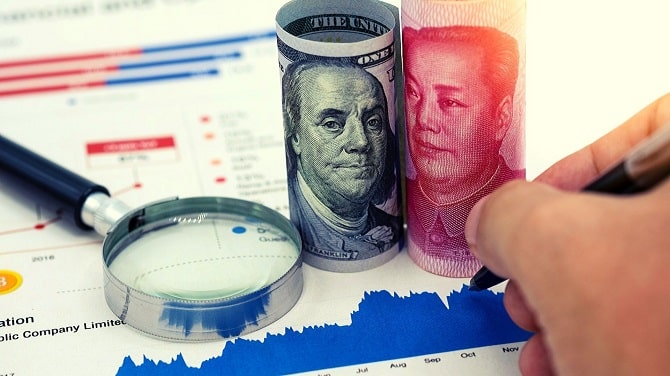 After the recent apprehensions about a possible outbreak of coronavirus in China, the Chinese Yuan seems to have dipped significantly. It should be noted that the Chinese currency has already been in a dilapidated condition following the tariff conflicts with the US.
Yuan was being traded with stability earlier. On Tuesday, it fell by 0.55%, which is the highest decrease in the last five months. As of the latest value, Yuan stood at 6.9 per US Dollar. A similar fate can also be seen on the Australian Dollar as well. Australian Dollar has recently fallen to $0.6827, whereas the latest low was recorded at $0.6837.
The coronavirus that causes a kind of pneumonia has already reached many metropolitan cities of China, including its capital Beijing and its business capital Shanghai. In the last few days, the number of affected patients has been tripled, and a significant number of cases also have been reported in the United States.
The recent outbreak of Coronavirus may get worsened like the 2002 outbreak of Severe Acute Respiratory Syndrome (SARS) in China. It had taken 800 lives and caused havoc in the Chinese economy. As per some experts, the impact may be more prominent this time as the Chinese economy has grown manifold since 2003.
Ayako Sera, a market economist at Sumitomo Mitsui Trust Bank, said,
This is certainly something companies need to think about for their contingency planning. But for financial markets, there isn't much to make a thorough case for trading in either direction given lack of further information.
As per economic experts, this pandemic may also cause severe troubles for the tourism sector in most of the Asian nations. However, its impact on the overall economy may not become huge.
Recent Post
All latest news