BitPay Adds Support For Ripple on Its Payments Platform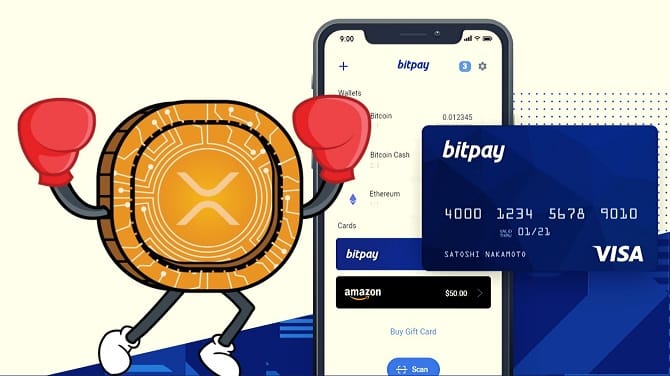 BitPay Inc. has announced that it has listed Ripple Labs Inc. cryptocurrency XRP on its platform. Thus, merchants using BitPay's payment solutions can accept payments in XRP.
XRP becomes the 7th cryptocurrency to be supported on BitPay. The others are BTC, ETH, BCH, USDC, GUSD, and PAX. These seven cryptocurrencies make up for 80% of the capitalization of all existing cryptocurrencies.
Commenting on the XRP listing, BitPay Chief Marketing Officer Bill Zielke said,
With the addition of XRP, BitPay continues to expand consumers' ability to transact in the currency of their choice and give merchants new exposure to a large base of loyal XRP users' intent on driving real-world adoption.
BitPay teamed up with Ripple's investment arm Xpring to allow users to make cross-border payments in XRP from their BitPay wallet.
Humanitarian group CARE and e-commerce site eGifter, which use BitPay payment gateway solutions, will now allow payments in XRP also. eGifter offers gift cards from various sites. Thus, by extension XRP can be used to buy cards from Amazon and Walmart.
Commenting on the development, Xpring Senior Vice President Ethan Beard said that they were very excited over BitPay allowing payments in XRP for regular purchases and that this would benefit both merchants and customers.
For XRP, it represents an opportunity to introduce more people to the cryptocurrency. As opposed to other cryptocurrencies, XRP was designed as a centrally controlled cryptocurrency to be used for remittances and settlement of financial transactions.
BitPay provides payment solutions for thousands of companies, including Microsoft and Shopify.
Recent Post
All latest news