Will Verge (XVG) Succeed in Outwitting the Bear Pressure?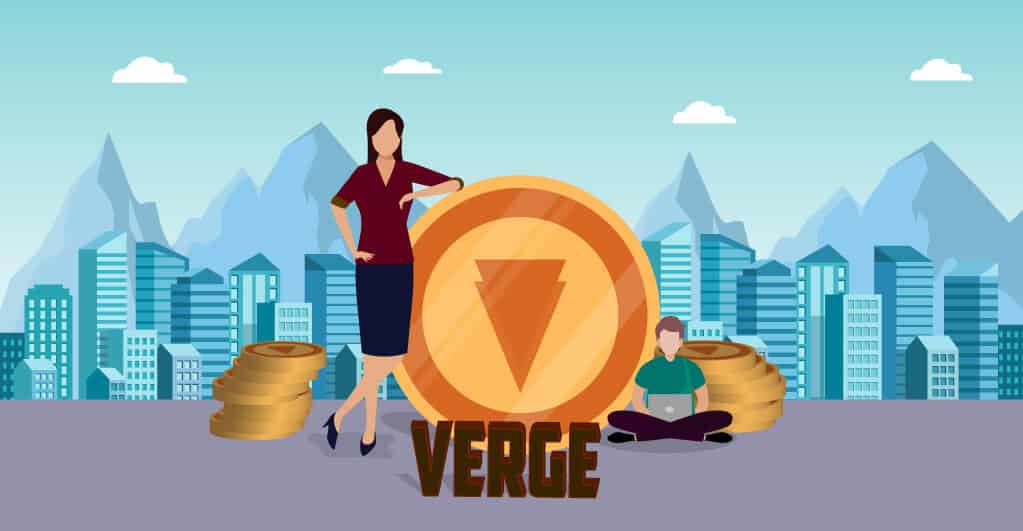 Verge cryptocurrency is trying to manage its price momentum due to the continuing volatility in the crypto market. The past week has seen the price of XVG trying to maintain itself in the upper range though the bears succeeded in pushing the price in the lower range by the end of the week. The coin has been moving in the range of $0.0045- $0.0058 during the said timeframe.
Verge Price Analysis
XVG coin price has been upbeat during the past week when it was seen moving in the upward direction. The price was at a high of $0.0055 on February 13. The bears took the Verge price below the baseline on the same day at $0.00504, showing a freefall to the extent of 8.82%. After this fall, the currency gave a tough fight and again moved in the upward direction to take the XVG price to $0.0058 by a massive hike of 15.21% on the next day.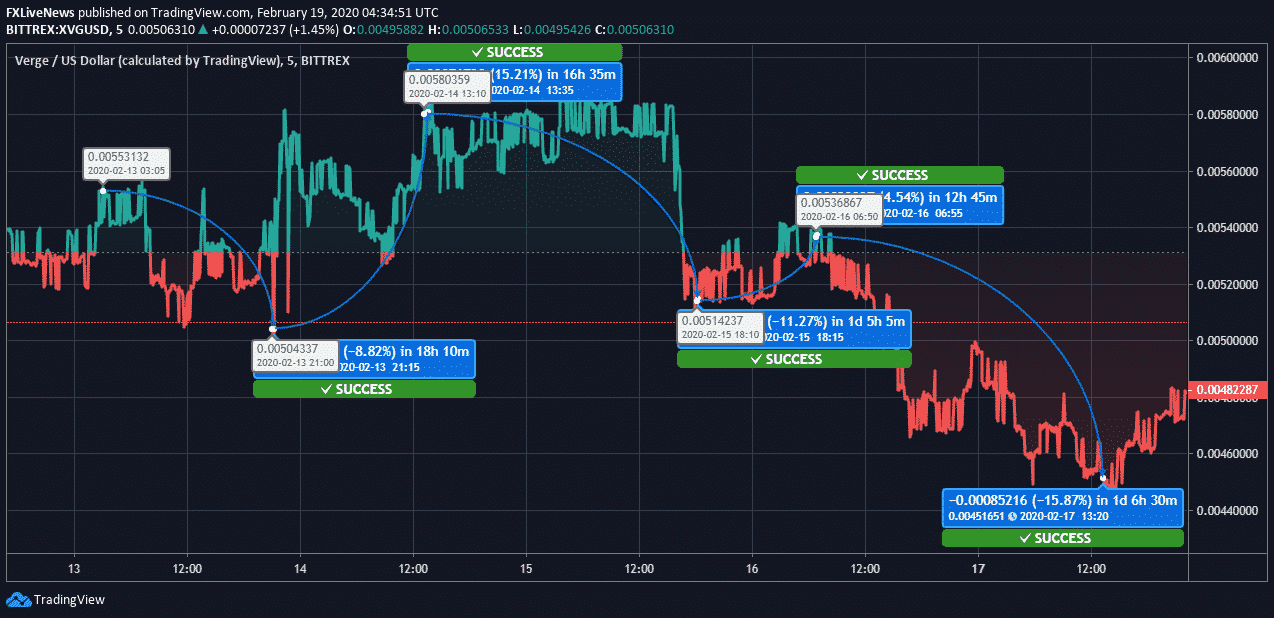 On February 15, the price of XVG coin again went down to $0.00514 by 11.27% fall. Then, it again rose to $0.00536 on the next day. From this price point, the Verge coin started showing a downside correction of 15.87% and the price touched $0.004516 on February 17. Today, the price has risen to $0.00482 which brings hopes to the investor community.
Verge price has been trying hard to regain its lost glory. The short-term is expected to be bearish for the coin though analysts are banking on its past glory and are certain that the coin is a good bet for the long haul. XVG investors should think from a long-term investment goal. Day traders and short-term investors can continue to keep trading though the bearish nature of the price momentum is still very strong.
Recent Post
All latest news