Northern Data and Canaan Inc To Collaborate over Blockchain and AI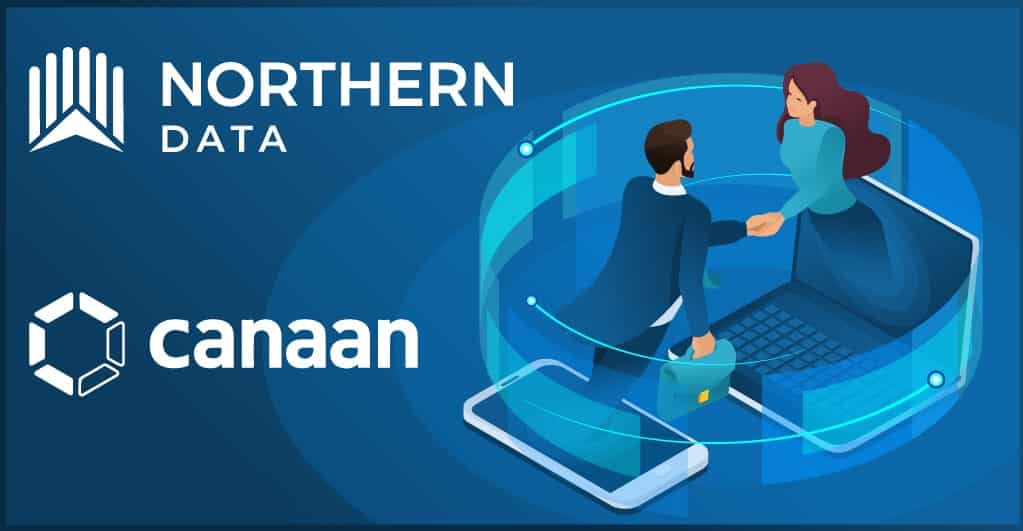 Northern Data and Canaan Inc declare cooperation on Blockchain-technology and AI. Northern Data is one of the largest blockchain solutions and data center providers in the world, and Canaan Inc is one of the leading blockchain technology companies. 
They are happy to announce the collaboration in the areas of Artificial Intelligence development. Both Canaan and Northern Data have been excelling in their respective fields of work as an individual organization. 
Canaan's excellence in the field of AI Chip development and ASIC hardware which, when submerged with Northern Data's proven track record at providing the best in class Datacenter and Blockchain infrastructure, will provide both the companies to expand into this exciting technology space and take both companies together to new heights.
CEO of Northern Data AG, Aroosh Thillainathan said, 
We are able to unlock massive potential in some of the fastest-growing industries with this strategic cooperation. Canaan is a technical leader in AI and Blockchain Technology and showed impressive growth over the past few years. We are very excited about our partnership and see a huge upside for both companies.
Northern Data's Northern American and European teams and services, when collaborating with Canaan's advanced R&D teams in Asia, can bring the first step towards strategizing a partnership that can unlock many additional cooperative projects throughout the blockchain and technology sector. 
The CEO of Canaan, NG Zhang says, 
Northern Data has rich experience in building high-performance computing infrastructure, and our research and development (R&D) team is collaborating with Northern Data. Both sides have achieved positive results. In addition, Northern Data will provide computational resources support for our overseas R&D in the US. Canaan looks forward to further cooperation in product development, AI, and high-performance computing with Northern Data in the future.
The strategy to collaborate with Canaan, Inc is one of the firsts of many strategic partnerships coming up with worlds-leading participants in AI and Blockchain-Technology that are about to be signed in the coming few months.