EOS's Week-long Price Movement Exhibits 25% Loss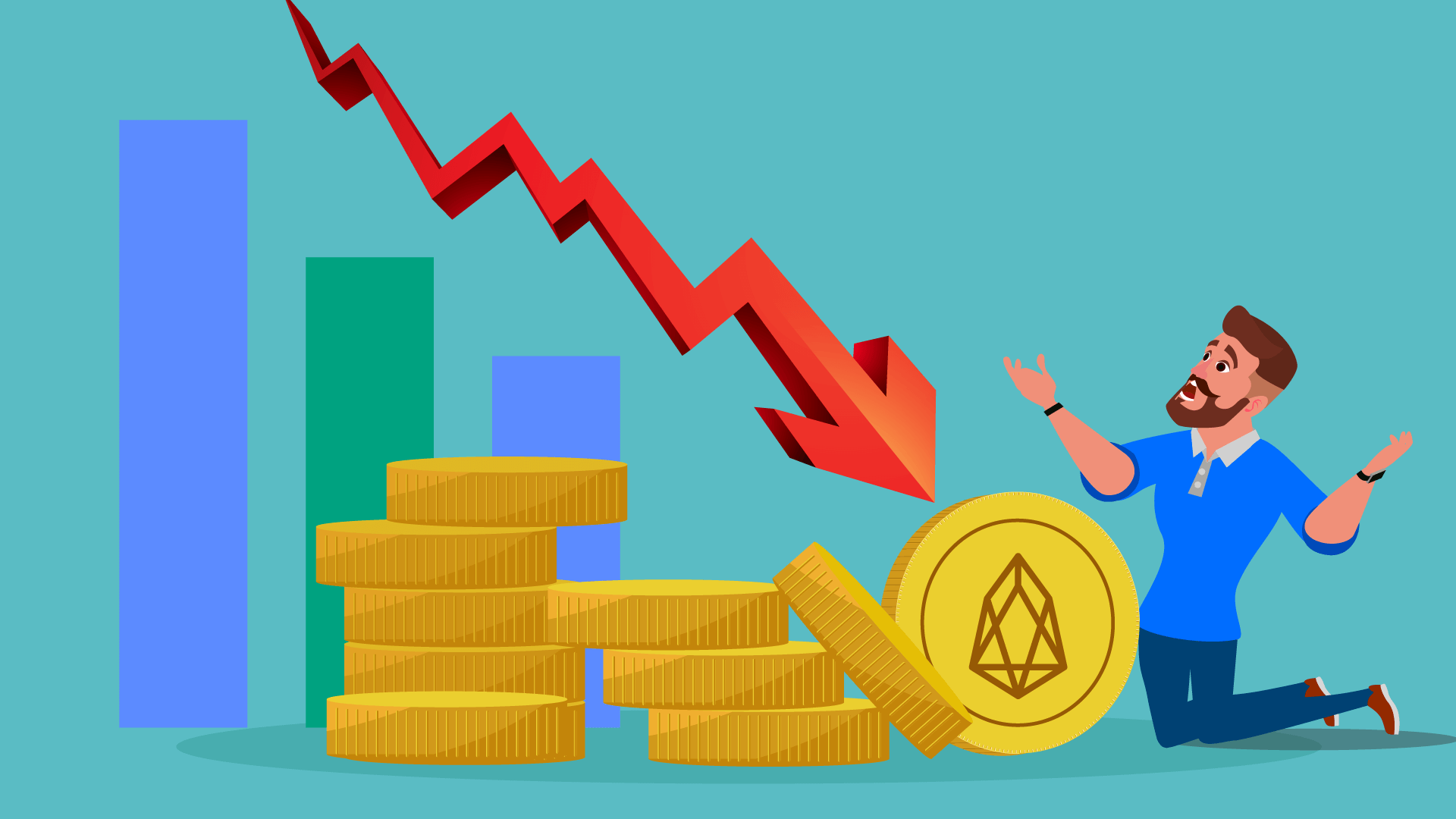 From the last 7-days, EOS coin is spotted under heavy market pressure. The same has started from February 19. However, the ongoing year has brought a colossal change in the price momentum. The improvement would soon strike the coin again.
EOS Price Analysis
EOS coin started dealing at $5.34 on February 14, and then, the price remained at the same level till 12:00 UTC on February 15. After that, the currency immediately fell to $4.54 by a massive fall of 13%. The closing hour of February 15 experienced improvement that continued till the next day. The price counters moved from $4.54 to $4.84 by 6.80% hike. EOS price dropped to $4.09 on the same day.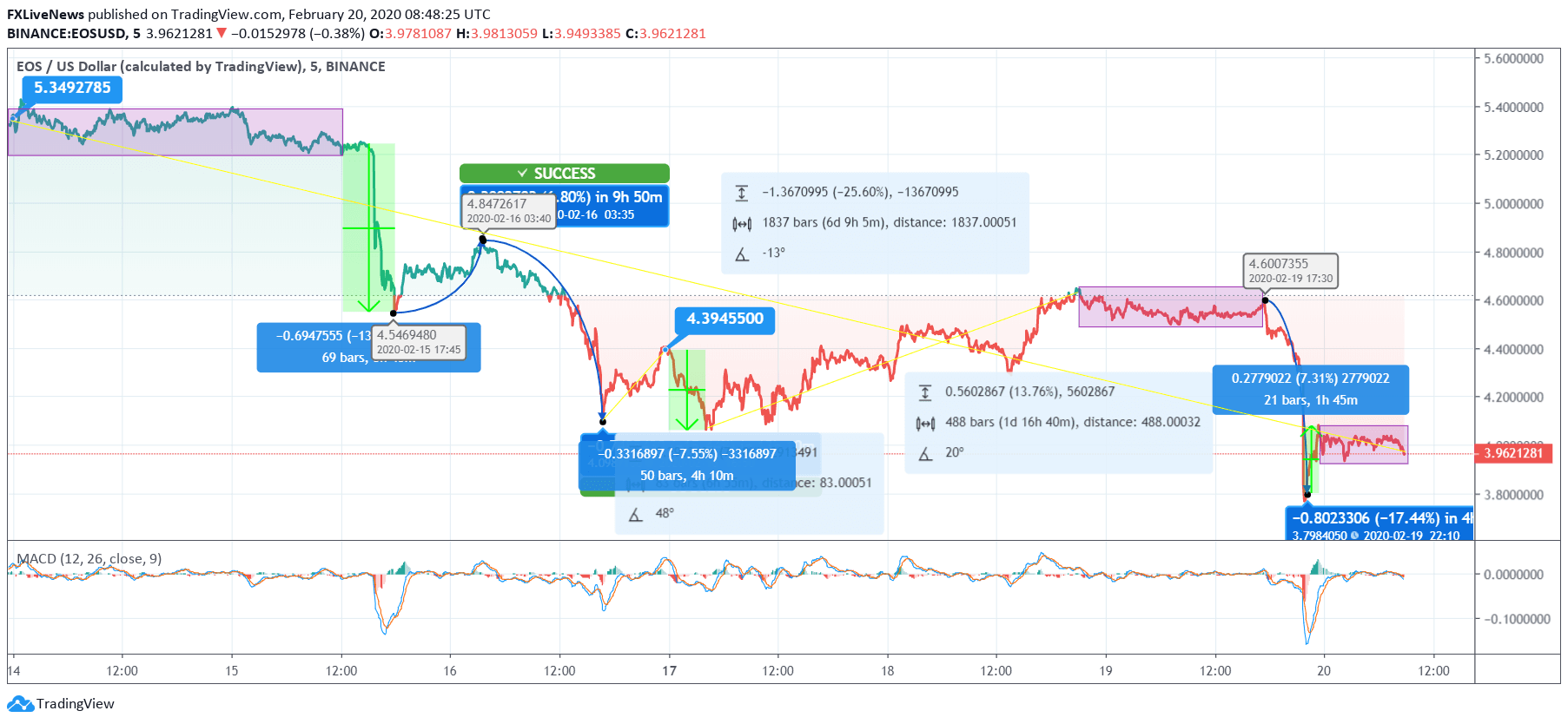 There was a moderate improvement marked in the currency in the last hour of February 16. EOS price touched $4.39, but the price again dropped to $4.09. After this fall, the coin recovered and touched $4.65 by 13.76% on February 18. The coin remained at the same level till $4.60 on February 19. EOS price slipped to $3.79 by 17.44% and then it improved to $4.07.
Currently, EOS price is trading at $3.96, and it is likely to head towards the immediate support level at $3.69. It might breach the same in the upcoming hours.
Resistance & Support Levels
R1: $4.47, R2: $4.93 and R3: $5.25
S1: $3.69, S2: $3.37 and S3: $2.91
Recent Post
All latest news