Facebook Extends Its Support to Indian Education Startup Unacademy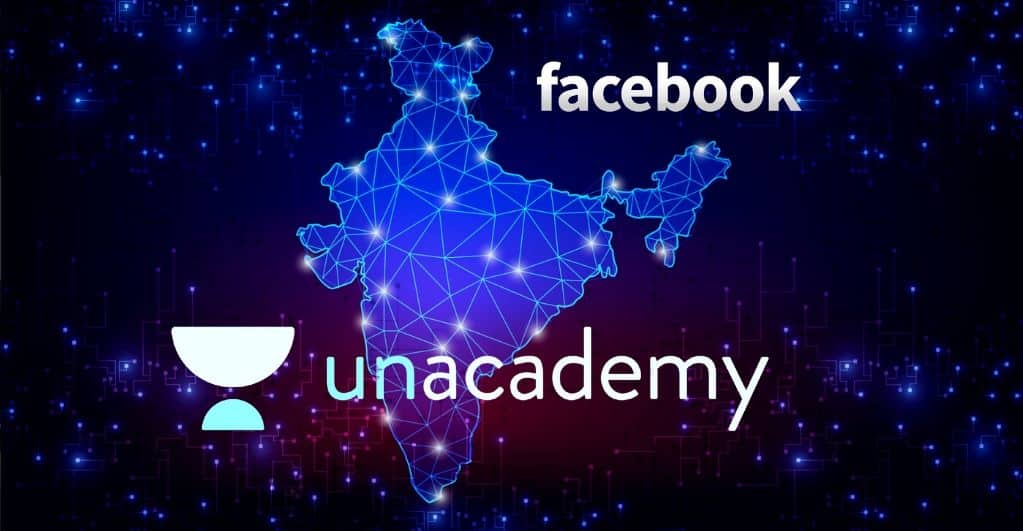 Facebook has decided to extend its support to India's fastest emerging education technology start-up Unacademy. The social media giant has joined Sequoia and General Atlantic for a fresh $110 million round of funding here on Wednesday.
Meanwhile, Steadview Capital, Nexus Venture Partners, and Blume Ventures also took part in the funding round. Additionally, the name of Flipkart CEO Krishnamurthy and Udaan co-found Sujeet Kumar also figured prominently in the funding round.
With this fresh round of investment, it has emerged as the second investment by Facebook in India. Prior to this, the US-based company made its first investment in a start-up firm Meesho.
Meesho is an Indian social commerce company that came into existence in the year 2015. It was founded by IIT graduates Sanjeev Barnwal and Vidit Aatrey. It helps small-time business entrepreneurs, specifically women, to launch their online stores through social media companies like Facebook, WhatsApp, and Instagram.
Gaurav Munjal, Co-Founder and CEO of Unacademy, said,
We thank General Atlantic and Facebook who have joined us in this journey and our existing investors who continue to be a part of the journey by supporting us. Our goal is to democratize education and become not just the largest educational organisation but the largest consumer Internet story out of India.
Ajit Mohan, Vice President and Managing Director at Facebook India, also spoke on yesterday's funding by the social networking giant and said Facebook had emerged an integral partner for India's swift economic growth and various social development activities. He said Facebook is thrilled about India and its fast-emerging Internet ecosystem.
Meanwhile, Unacademy said it plans to make use of the funding amount to expand its penetration into the categories of test preparation, introducing new exam categories, and getting hold of leading educators and establishing learning experiences for the students vial useful content and product.
Unacademy has got over one million videos on its platform. As of now, it has got more than 10,000 educators who have created educational videos on the platform.