Will Litecoin (LTC) Continue Its Month-long Bullish Run?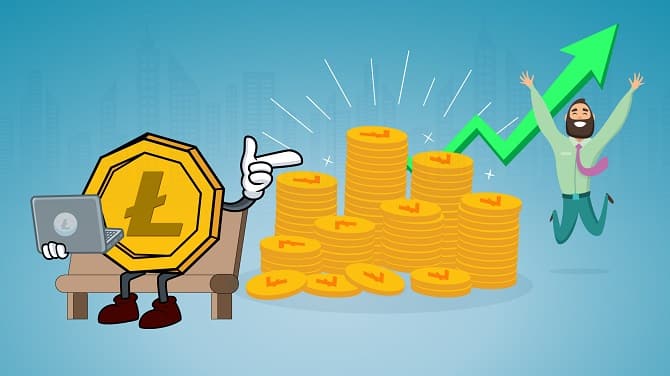 Litecoin (LTC) price did not begin the new year with a bang, but this did not stop the price from moving in the upward range on a slow and steady basis. The price of LTC moved in the range between $39 – $61 over the past one month.
Litecoin Price Analysis
LTC price has been trading with the upward momentum over the past 30 days. The price was below the baseline at $39.0547 on January 03. Then, it shot up to $48.3696 on January 08, showing an upward rally of 23.68%. The price of Litecoin fell marginally to $44.1416 on January 10; the downward movement was at the rate of 8.60%.
Litecoin price recovered to the extent of 24.27% on January 14 at $59.1380. On January 24, however, the price fell to $51.6068 to the extent of 12.74%. The coin managed to pick up the pace and move upwards to the tune of 18.31% at $61.0539. The current day's price of LTC has gone down to $59.7287.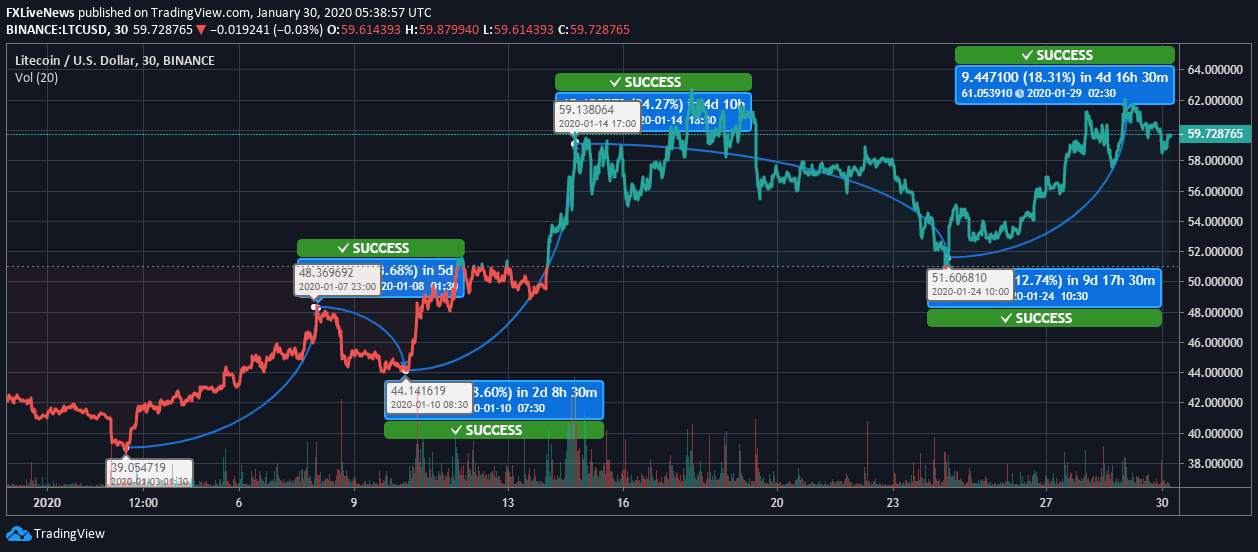 Litecoin price has been trying its level best to get out of the bear grip as seen from the one-month price movements. Analysts are banking on this capability of the coin to bounce back at regular intervals and expect the coin to go for a stable upward momentum in 2020.
Current investors can rejoice in the current price momentum of LTC as the coin is expected to perform at a steady upward pace during the year. Day traders and short-term investors can keep continuing to make decent gains but should first carefully be aware of the volatile factors in the crypto market before trading.
Recent Post
All latest news