TRON's Bullish Run Takes the Price to $0.02329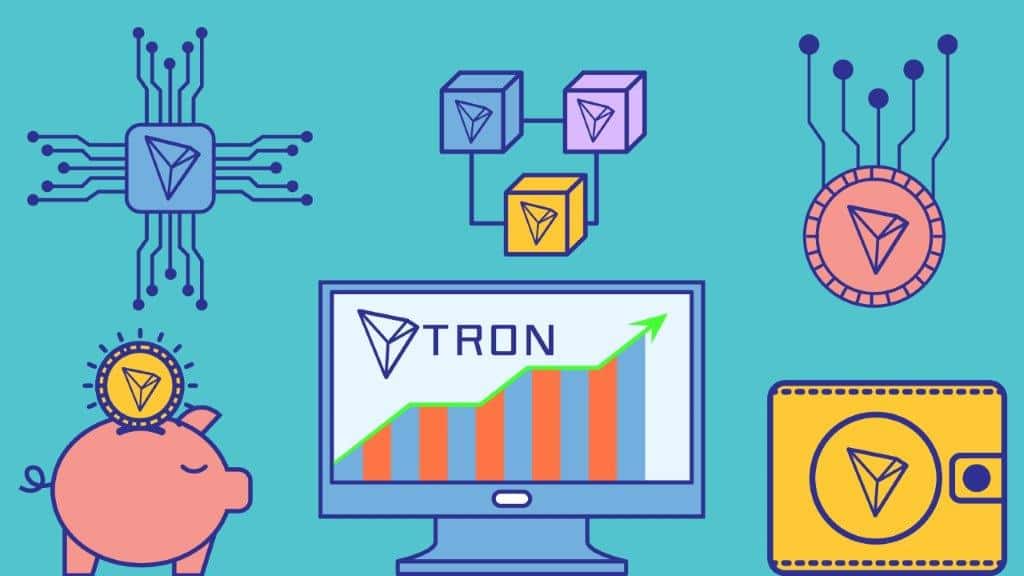 The TRX price movement has been quite amazing. The currency is hitting new intraday high gradually. In 24 hours, it would be the second time when the 90-days high got violated.
TRON cryptocurrency is likely to invite the much-awaited rally quite soon. After hitting $0.023, the traders are eyeing for the coin to go beyond $0.025. We are positive that the same would take place soon.
Tron Price Analysis: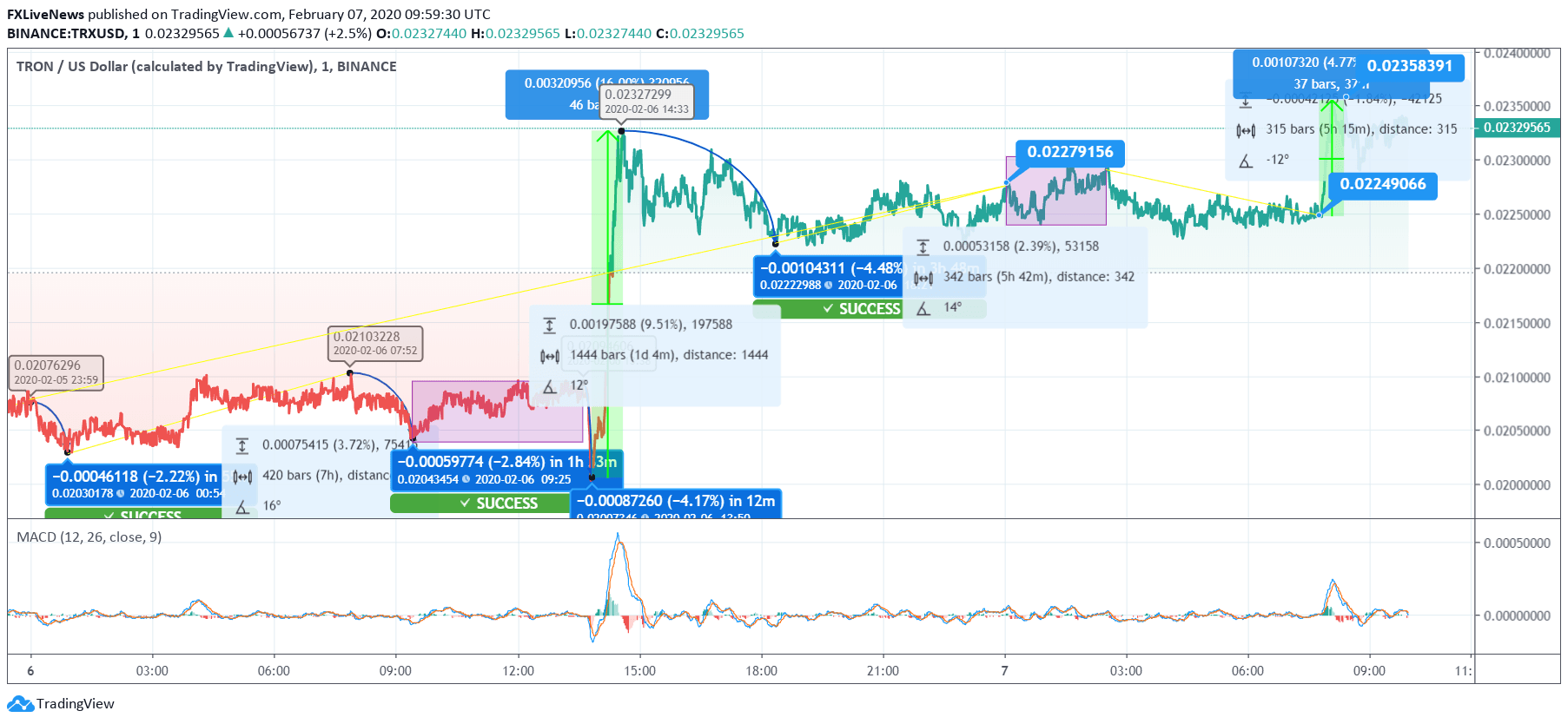 TRON coin price was at $0.02076 during yesterday's opening period. The price dribbled to $0.02030 by a marginal drop of 2.22%. With a moderate movement, the price escalated to $0.0210 in the next 7 hours. Then, TRX's price dropped to $0.0204 and again locked its price level around $0.0209 for some time. Later, the coin marked a moderate fall and reached $0.0200 at 13:50 UTC. The coin marked a steep hike and reached $0.0232 by a massive hike of 16%. After this hike, TRON currency faced a slight fall of 4.48% and the price reached $0.0222 at 18:24 UTC.
The closing hour experienced a slight recovery, and the TRX coin closed the day at $0.0227. The intraday movement brought 9.51% upsurge. Today, TRON opened with a tight hold around $0.0225. The price slipped to $0.0224 by 1.84% in the next 5 hours. Then, the coin picked up the pace and reached to $0.0235 in the recent hour. At the time of writing this analysis, TRX coin was trading at $0.02329.
Tron is quite near the immediate resistance level at $0.0236. The same might get breached in the coming hours. However, if the coin price starts correction, the coin would find immediate support at $0.0208.
Resistance and Support Levels:
R1: $0.02369, R2: $0.02485 and R3: $0.02654
S1: $0.02083, S2: $0.01914 and S3: $0.01798
Recent Post
All latest news