The Bahrain Economic Development Board Signs MoU with Karnataka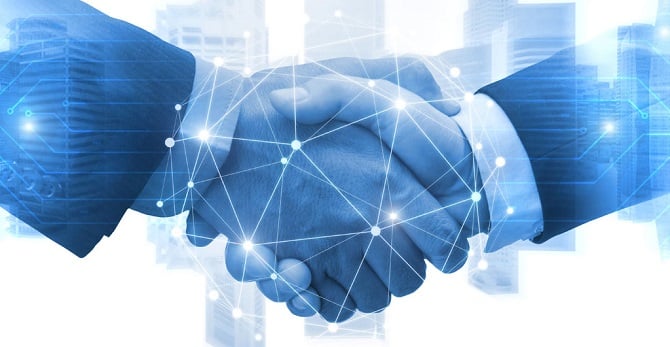 Recently, The Bahrain Economic Development Board (EDB) and Karnataka government signed an agreement to promote Fintech, AI and other emerging technologies. Bahrain's investment promotion agency had signed an MoU with the Department of Biotechnology, Information technology, and the Science and Technology of the state government.
The main objective of the agreement is to create robust AI, Fintech, Internet of Things IoT, and cybersecurity ecosystems, where the technology firms can collaborate with organizations, research institutions, technology professionals, Universities, and government agencies.
Moreover, they will also support AI, Fintech, and cybersecurity startups to collaborate and also accelerate their growth through support and development. Trading and economic relationships between Bahrain and India have grown rapidly towards Fintech, service exports and Information Communications Technology. Currently, the Bilateral trade among these two nations stands approximately $1.3B.
Chief Executive of Bahrain Economic Development Board, Khalid Humaidan, said,
Bahrain and India share historic ties dating back 5,000 years to the Dilmun era, generating hundreds of millions of dollars in annual bilateral trade. With today's MoU signing at Davos, we look forward to further strengthening those links and welcoming innovative Indian firms seeking to access and scale across the growing $1.5 trillion GCC market.
Bahrain is considered as one of the most established and oldest financial sectors in the Gulf region. It has leveraged on its banking expertise to develop one of the most advanced and developed fintech ecosystems in the MENA region.
One of the leading technology hubs in India is Karnataka. Also, it has presented itself as the leading research & development and innovation technology region for startups. It has a large number of Fortune 500 companies and over 1.2 million software professionals in the state.
Furthermore, Bahrain has plans to develop education programs and curriculum based on AI, Fintech, IoT, and cybersecurity to develop the sectors in their respective areas. Also, this may include developing and enhancing coordination between the authorities like technology Experts, universities, research institutions, and several other agencies.