Tezos Price Analysis: Tezos (XTZ) Price reaches $1.22, expecting to reach next resistance at $
Tezos Price Analysis: Tezos (XTZ) Price reaches $1.22, expecting to reach next resistance at $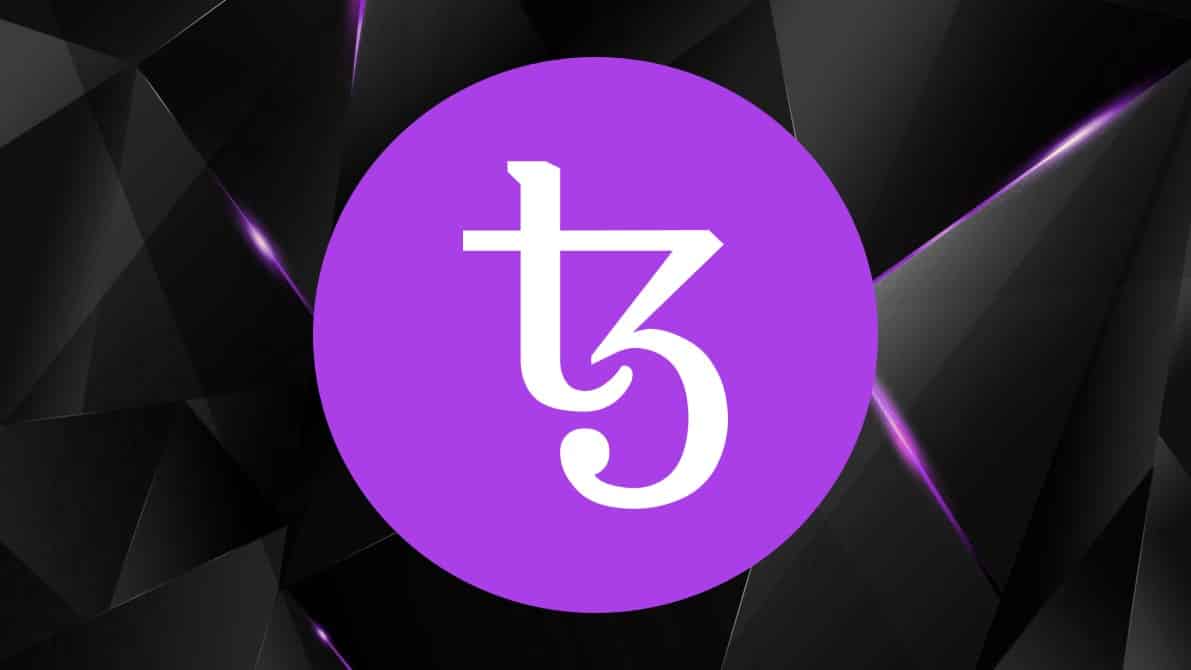 Tezos (XTZ) has seen several ups and downs over the past few months. Prices have seen constant changes over time.13-May-19 till 4-June-19 was the best period for the coin as it managed to go as high as $1.85 on 19-May-19. Post 3-June-19 till yesterday the price trend was moving downside. The price of the coin dropped to as low as $0.85 in this period. Since yesterday, the coin has managed to live up to his earlier performance levels and at the moment seems that it will reflect uptrend for another few days to come.
Let us have a look at the price comparison of the XTZ coin: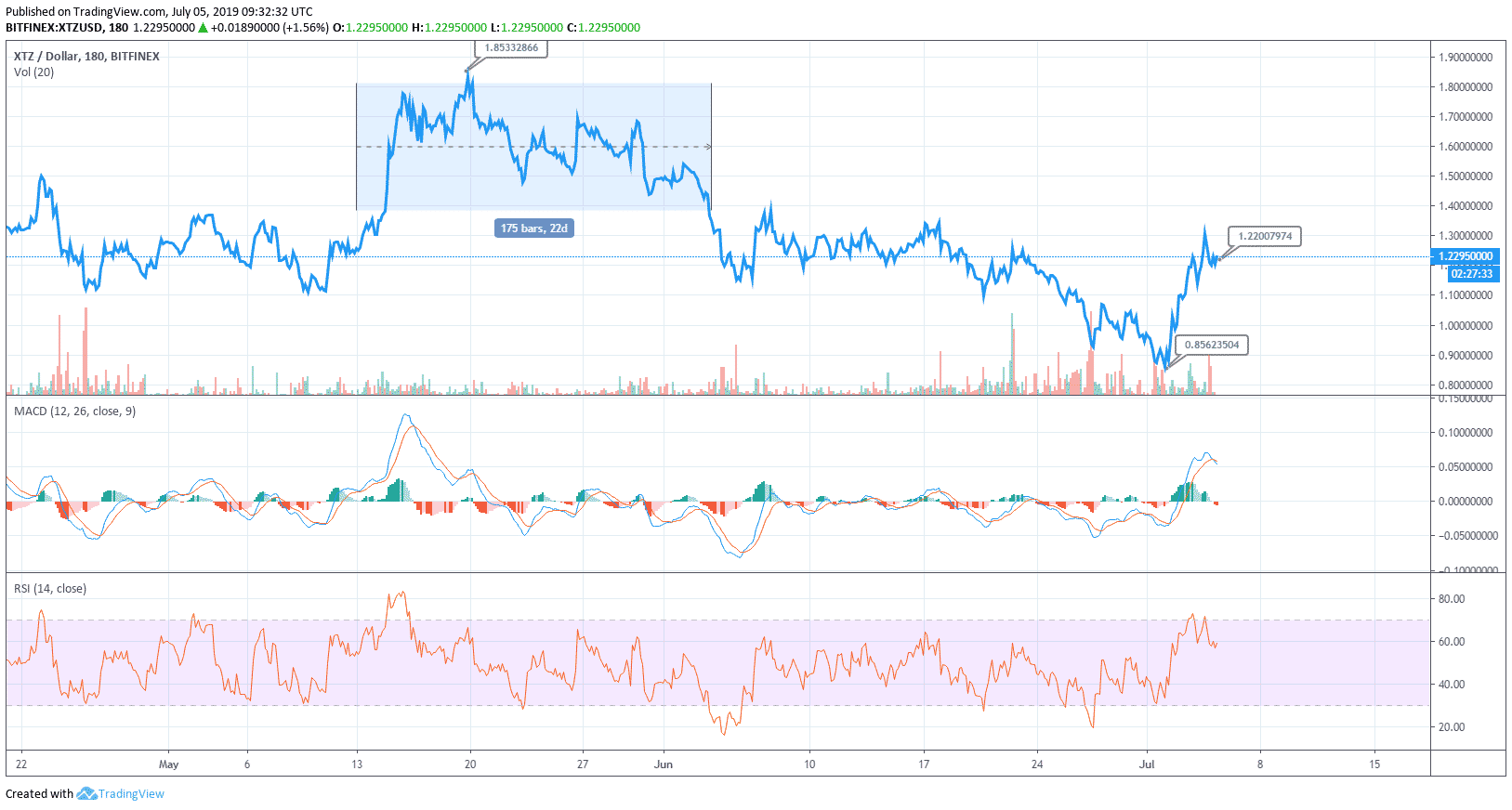 Current Statistics of XTZ:
As per 08:34 UTC today, Market Cap of the coin was 799,352,729 USD.
Price of the coin is trading at $1.22.
24-hour volume is at $9,083,780.
658,362,764 coins are at present in circulation.
The coin offers an ROI of 159.65%.
Tezos Price Prediction and Conclusion:
If we compare the price of the coin on 2-July-19 09:00 UTC, where the price was $0.85 and today's price, there is an uptrend by more than 43%. By the end of this year, we can anticipate that the coin may touch $1.5.
Analysts strongly recommend purchasing the coins for the long run. The MACD indicator also highlights that the movement of the coin is bullish. We anticipate that the same trend will continue for Tezos. And RSI indicates that the coins were overbought. Looking at the price comparison of the coin, we predict that the coin will continue to maintain its bullish run without any drastic fall in the prices. The next main resistance level of the coin may be seen between $1.3 and $1.4.
Recent Post
All latest news