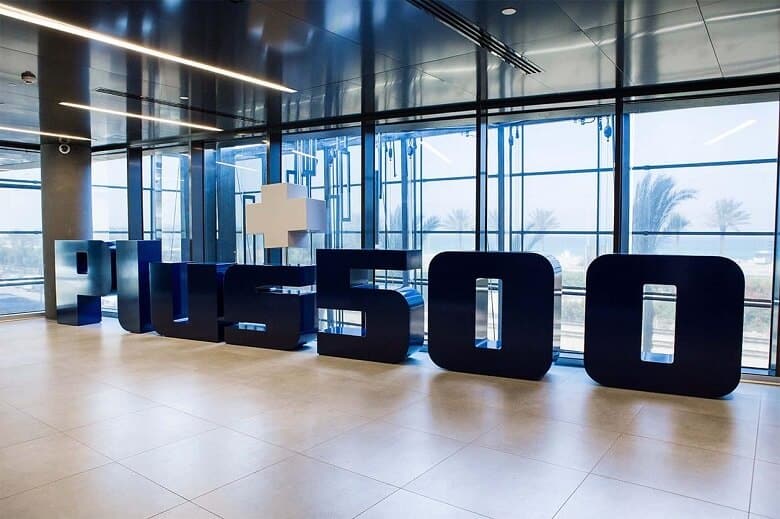 Founded in 2008, Plus 500 has climbed up the ladder to rank as one of the best CFDs platforms of the industry. This broker deals in ETFs, Forex, commodities, and indices. Plus 500 started with a goal to offer its clients a completely safe and secure trading environment with the opportunity to trade more than 2000 different trading instruments. No matter what kind of trader you are, they have a trading platform to suit your experience and style. Moreover, they have also earned an outstanding reputation for being dependable with their innovative features.
Pros:
Over 2000 trading instruments are offered
Lowest Commissions and Spreads
Great customer services
Cons:
No US traders allowed
Trading Platform
Plus 500's trading platform offers traders a trading platform to access financial markets directly using its proprietary tools. You don't need to download or install the software as it's a web-based platform. Its user-friendliness and simple interface make it simple to use. You also get an option to select from candlesticks and line graph. This platform also shows all the technical indicators, trading assets, and charts. Besides these trading features, the platform also offers many trading tools like Guaranteed Stop, Close at Profit, Price Alerts, Trailing Stop and Close at Loss, along with daily forex signals. They have a price management tool to help traders minimize risks. Moreover, Plus 500 also has a mobile app for those who want to trade from anywhere on the go.
Account Types
To keep things simple, Plus 500 offers only two types of accounts. One is their demo account, and the other one is their standard account. It is quite simple to open your account with them. Click on "Sign Up" and decide on which account you want to open. If you are a newbie, then the demo account can be an excellent option for you. Or if you are an experienced trader, you can go with their Standard account. Whichever account you choose, you will need to fill in your required details and click on "Create Account" and from there you can start trading.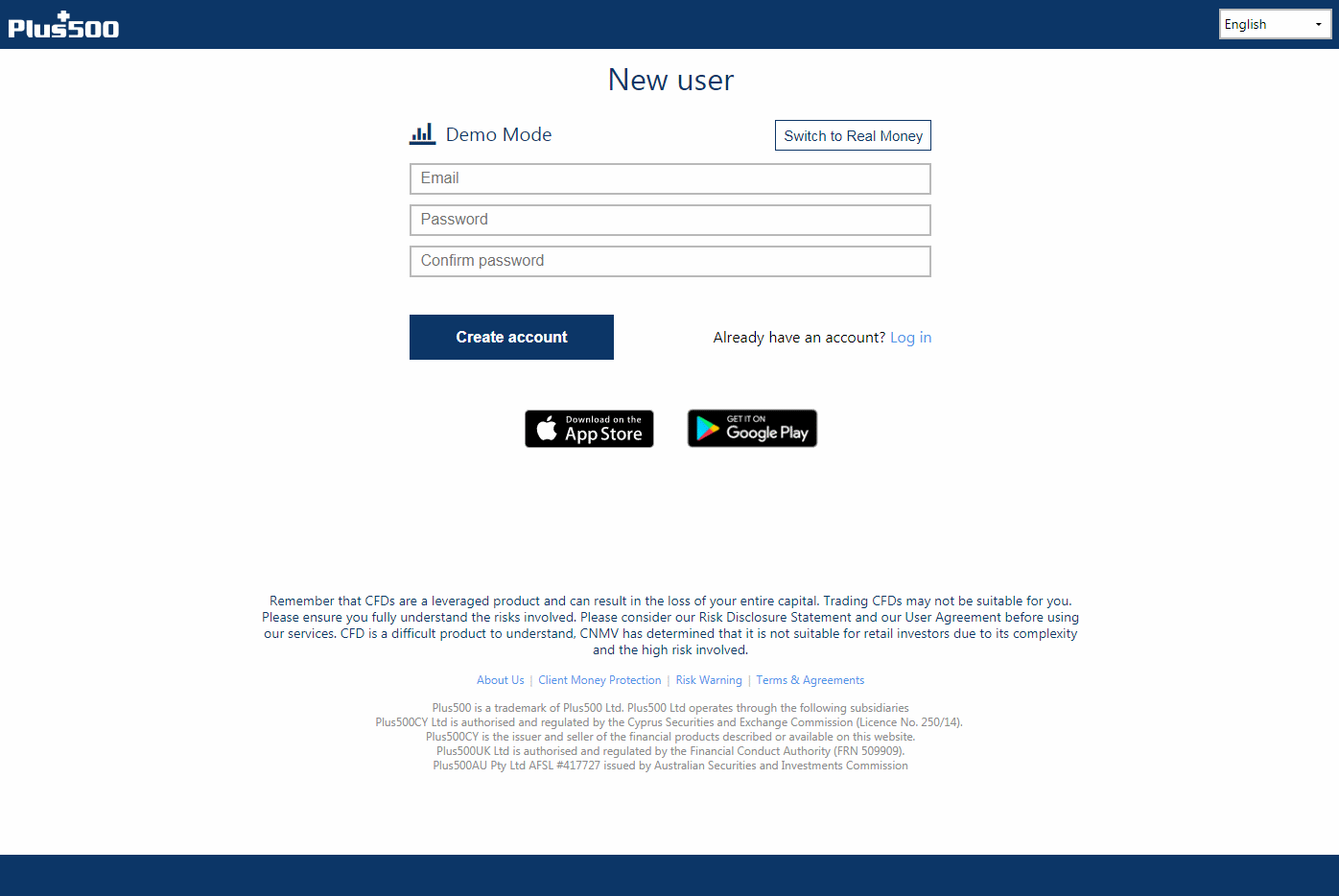 Spreads And Commissions
The broker divides the trading cost into 2 main categories, one spreads and other commissions. With Plus 500, you don't need to pay any commission with any trade. You will just need to pay a bit of spread on the assets you are trading.
Deposit and Withdrawal
The broker supports many different withdrawals and deposits methods like Credit/debit cards, wire transfer, PayPal, Skrill, and RAPID. Both depositing and withdrawals are simple processes. Just choose the deposit or withdrawal option that best fits you and click on submit. The usual withdrawal processing time is one to three business days.
Risk Management Tools
With Plus 500, you get several risk management tools. Traders can manage their leverage or even trade using no, low, or high leverage. They also get the chance to set up "Close At Profit" similar to "Close At Loss." Both these instruments can limit overall risks and losses.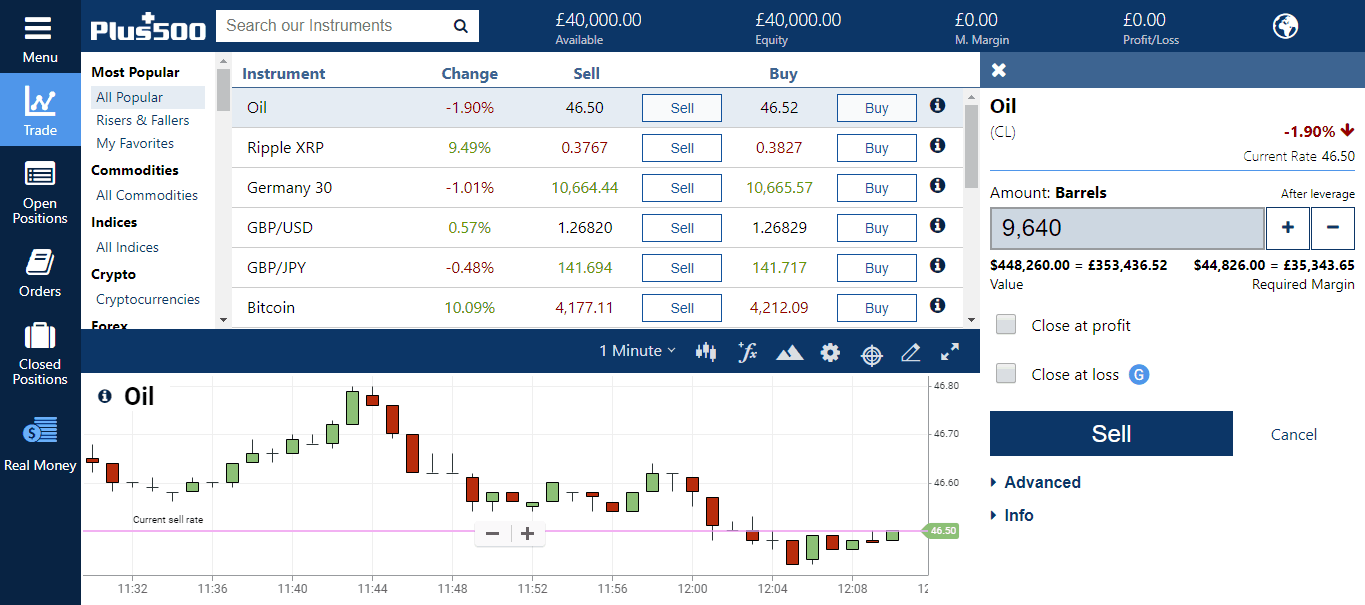 Customer Services
This broker has a 24/7 customer services support vis live chat and email. This is quite helpful for new traders.
Additional Offerings
Plus 500's website is presently available in 32 different languages, and people from certain areas of the world get automatically directed to the site version in their specific native language. However, users also get the option to switch their language manually. The goal behind this actually is to make things simple for the traders to understand and use.
Another excellent feature of Plus 500 platform is their demo account which provides traders unlimited time and money so that they can practice trading for as much time as they want. It is a precious asset for the newbie traders. The platform of Plus 500 is available in three different versions. The first one is the downloadable version, the second is the internet-based platform, and the third is the mobile app. The platform stays uniform throughout every version making switching between all platforms seamless.
Conclusion
Other than traders from the US, everyone will find Plus 500 to be an outstanding trading platform providing the abilities to trade many assets. The platform has fast execution rates and is quite dependable, which makes it quite impressive. One can get access to different trading features such as analysis tools, guaranteed stop loss and more with this platform. While the new traders get an opportunity to use their demo account to know the working of this platform. And the more experienced traders will get benefited from their outstanding spreads. The traders can also trade in different markets using one screen only. To conclude, we can say that Plus 500 is a great online broker offering everything that is needed to trade online successfully.