Plasticoin: A New Initiative Launched By South America to Clean Wastes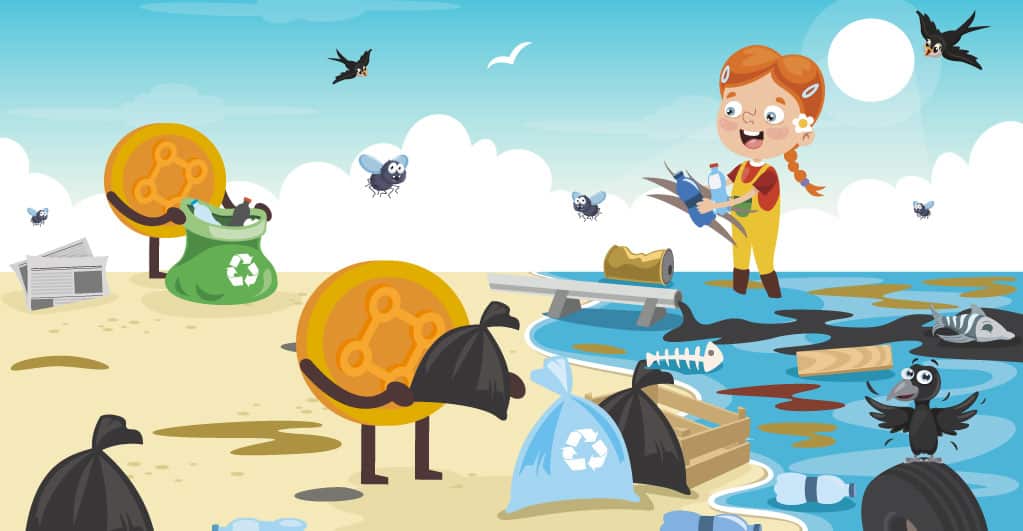 Plasticoin, a blockchain-based token initiative has been launched by South America in January, to tackle plastic wastes along the coast of Uruguay. Ocean plastic waste has raised a lot of concerns lately and this initiative is a way to combat this global issue.
Two South American entrepreneurs named Juan Rivero, a 34-year-old telecommunications technician and Nicole Wyaus, a 32-year-old industrial designer, are the masterminds behind this initiative of recycling plastic wastes, by encouraging people to take part in this approach. Plasticoin aims at incentivizing people for this good approach (to separate their plastic trash) with crypto-based tokens, which will be transferred to their mobiles as virtual money. These tokens can then be later used to avail discounts at partnered restaurants or shopping centers.
As per the initiative, a person needs to sign up online and collect as much plastic as he can, and for each kilogram of plastic trash that he collects, he will be incentivized with the Crypto enabled tokens called Plasticoin. The exchange policy goes like this; for 1 Kg of plastic collected from home, he will be incentivized with 100 Plasticoins, for 1 Kg of plastic gathered from the beach, he will be incentivized with 200 Plasticoins, and lastly, for 1 kg of microplastics (plastics having a size that of a sesame seed) he will be incentivized with 400 Plasticoins. There are two collection centers at Piriapolis, wherein people need to bring their collection of plastic trashes and get them exchanged for Plasticoins.
The project Plasticoin is still in its nascent stage but it has already encouraged more than 600 people to sign up in the project. Due to its unanticipated success, the project has received a grant of $5,000 from a government development agency to pilot the initiative. The two young entrepreneurs have plans to expand the project to other parts of the Uruguay coast as well, where tackling plastic wastes has become a menace for the Uruguay government.