Litecoin (LTC) Exhibits Heavy Plunge During Intraday Run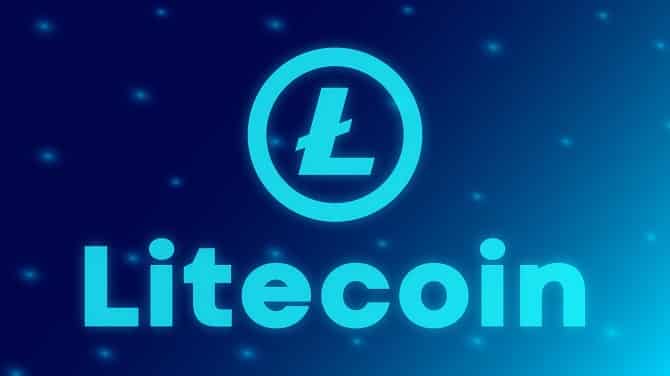 Litecoin is among the top trending coins of the market. The currency was spotted, marking an astounding improvement in the last month. The coin is speculated to replace Bitcoin in the market. The potential of the coin was seen during the first two quarters of 2019, where LTC outperformed BTC.
The anticipations about the future are quite good. The traders in the market are looking forward to a hefty improvement in the price within the ongoing month.
Litecoin Price Analysis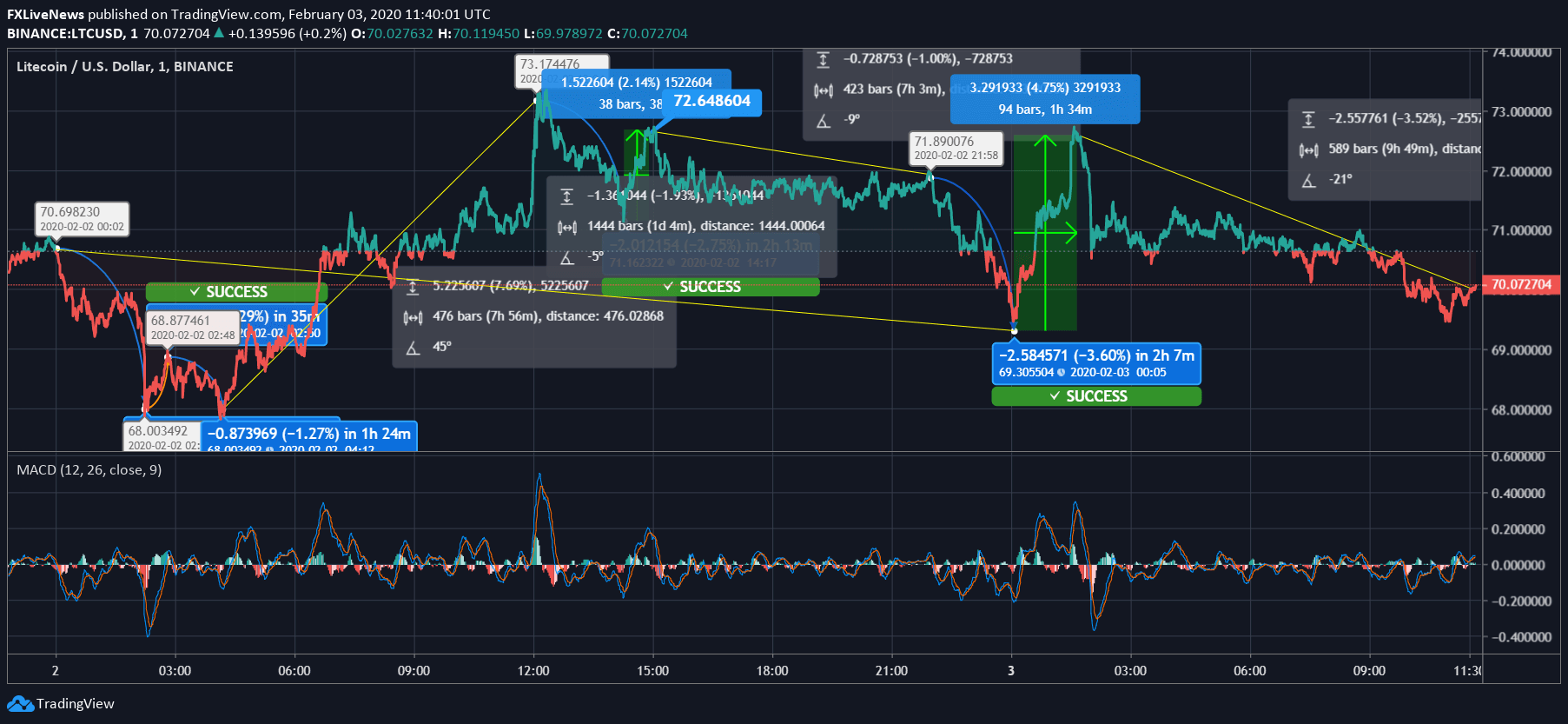 Yesterday, Litecoin started dealing at $70.69. The first few hours were quite volatile. The currency touched $68, then escalated to $68.87 and then again dropped to $68.00 by 1.27%. LTC took the high road and touched $73.17 by 7.69%. Further, the price dropped to $71 by 2.75%. The price improved and escalated to $72 at 14:35 UTC. Litecoin price started slipping and touched $71.89. The closing hours brought the currency to $69.30 by 3.60%. The intraday movement in Litecoin exhibited a fall of 1.93%.
Today, LTC began with an astounding escalation. The price counter moved from $69.30 to $72.5 by 4.75% hike. The coin started falling since then. Now, the current price was $70. As per the MACD chart, the signal line and the MACD line are intertwined at the moment. The lines are heading in an upward direction. The improvement in Litecoin is indicated by the same.
The current fall in the coin might take Litecoin to the immediate support level at $67.82. If the fall strengthens, then the next support level is formed at $65.42. The intraday trading might remain dull, but the future is likely to be flourishing.
Recent Post
All latest news