Kickstart the Decade With Asia's Biggest Disruptors at Money20/20 in Singapore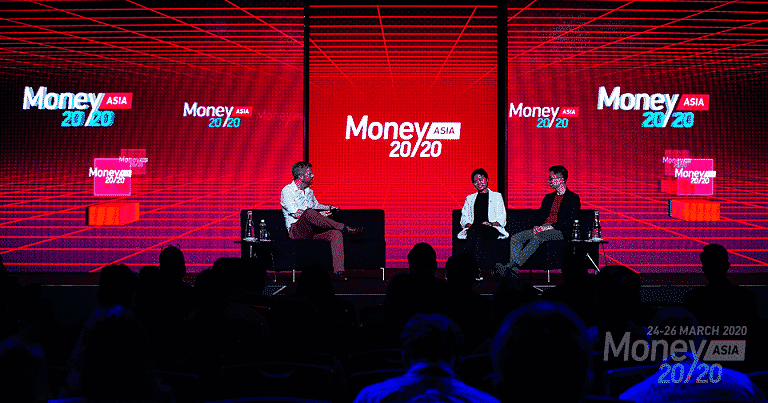 Money20/20. No, not the year 2020, but perfect 20/20 vision. As in, see into the future of money type vision. Money20/20 brings that future into crystal clear focus, so those in the industry can plan, create, collaborate, and take their businesses forward.
With that goal in mind, the region's biggest change-makers are joining the line-up in Singapore, with keynotes, including Douglas Feagin, President of International Business, Ant Financial Services Group; Armand Hartono, Director, PT Bank Central Asia, Tbk; Jason Thompson, CEO, OVO; Jason Gardner, Founder & CEO, Marqueta; Muhamad Fajrin Rasyid, Co-Founder & President, Bukalapak; Anubrata Biswas, MD & CEO, Airtel Payments Bank.
Grab, Stripe, Tencent, WeBank, and BigPay are also amongst the many visionaries at Money20/20 set to spark new strategies and drive the next surge of innovation. The event is set to showcase speakers from the largest cross-section of experts and influencers from Asia, who will examine challenges and opportunities unique to each country, as well as the effects of changing technology and business models, more consumer choice and shifting profit margins. They're bold, opinionated, and not afraid to shake up the status quo.
Asia is one of the most exciting regions on the planet right now for fintech. Acknowledging its transformative role and the exciting developments it has jumpstarted, Tracey Davies, President, Money20/20, notes the need for a collaborative platform in facilitating its growth: "Asia is a diverse and dynamic region and we have seen it taking fintech forward at an unprecedented pace. Collaboration is key in accelerating fintech innovation and we are excited to create access and open opportunities for all, from the latest disruptors to the world's largest incumbents."
Designed and curated to empower participants with actionable, hyper-local, and profitable insights, this year's programme will champion ten key themes, including some of the hottest disruption battlegrounds driving Asia forward: Challenger Bank and Superapp Models, Social Seamless Retail, and Payments Wars.
This year, all four content stages, 160+ exhibitors and multiple networking zones, are brought together on one floor, a new format designed to allow attendees to learn, connect, and accelerate business—at speed.
Here's a taster of event highlights:
Startup Pitch: The next generation of disruptors and entrepreneurs will showcase their world-class products to a selection of VC judges – expect to see pitches from startups, who are pioneering new technologies and changing the trajectory of money in the region (and beyond). Applications are open until January 29.
CEO Unplugged: Debuting this year, CEO Unplugged will be Asia's most diverse CEO programme dedicated to learning, knowledge sharing, and futureproofing. An off-the-record programme of bespoke, curated content designed to unite CEOs from across the industry.
Rise Up: Money20/20's global accelerator programme for women's leadership is back and bigger than ever before, offering access to unrivalled networking, private meetings and fireside chats led by some of the region's most prominent and inspirational female leaders.
Kickstart 2020 at Money20/20 Asia from March 24-26, 2020, in Singapore with Asia's heavyweights, winners, and disruptors.