Jeff Bezos's Fortune Increases by $13 Billion With Amazon Stock Surge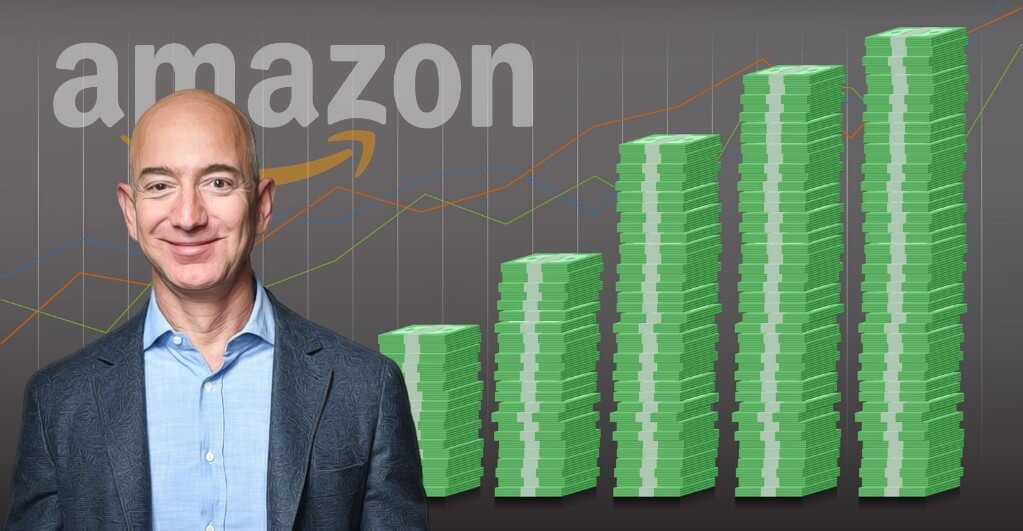 Jeff Bezos beats his own net worth with another surge in his earnings. That's right. This happened as the shares of Amazon took a surge of at least 12% to reach $2,100 at around 4:16 pm for extended trading in New York.
The earnings of the fourth-quarter have also reported having smashed the estimations of  Wall Street. Jeff Bezos thereafter added another $13.2 billion in his horde of money within a span of minutes.
Being already the richest person in the world, his net worth jumped to around $129.5 billion now, as per the data from a media company's Billionaires Index.
Bezos, aged 56, also owns Amazon's 12% outstanding stock that constitutes the majority of his fortune.
His closely coupled ownership for the accounts of Blue Origin amounts to at least $6 billion. With the latest surge that took place on Thursday, another $90 billion have been added to the market value of Amazon taking it over $1 trillion now.
The surge is reportedly attributed to the holiday sales that recently happened further fueled by the last-minute binge shopping due to the new one-day free shipping feature. Amazon hence has also become a huge investor in logistics as a prime member's one-day shipping, instead of 2-day shipping brought in more money. It speculated spending of at least $1.5 billion in the fourth quarter alone into logistics.
Prime membership continues to get better for customers year after year. And customers are responding — more people joined Prime this quarter than ever before, and we now have over 150 million paid Prime members around the world,
says Bezos in a statement.
While the CFO, Olsavsky, said in a news report,
We are getting more efficient, both in our transportation and delivery methods and also in our warehouses.
The news is overwhelming for MacKenzie Bezos, his ex-wife, too because she has ownership of around 4% of the company based in Seattle. She now comes 24th in the list of world's wealthiest people with a net worth of $37.1 billion.