EOS Price Analysis: EOS falls again at $5.12, next few days critical for the coin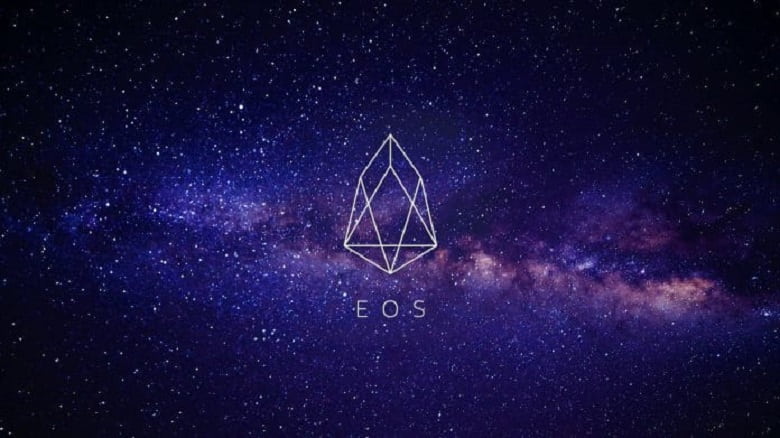 EOS has maintained a slight uptrend since the beginning of this month and looked like it would continue to grow further. However, it could not survive the trend, and since 4-July-19 till 7-July-17 the coin did not manage to gain back its efficiency and prices were or the downward trend but the only exception being on 6-July-19 wherein it manages to rise, but it was for a short term only. If EOS has managed to break the bears run, it would have been smooth sailing for the coin now. Today as on 20:15 the coin rose as high as $5.84 before seeing a drastic fall at 21:00 wherein price fell to the lowest point of $5.12. With EOS's serious issues with centralization, we anticipate that EOS will continue with the downward movement without any major steep rise in the price.
Let us observe the EOS to USD price comparison: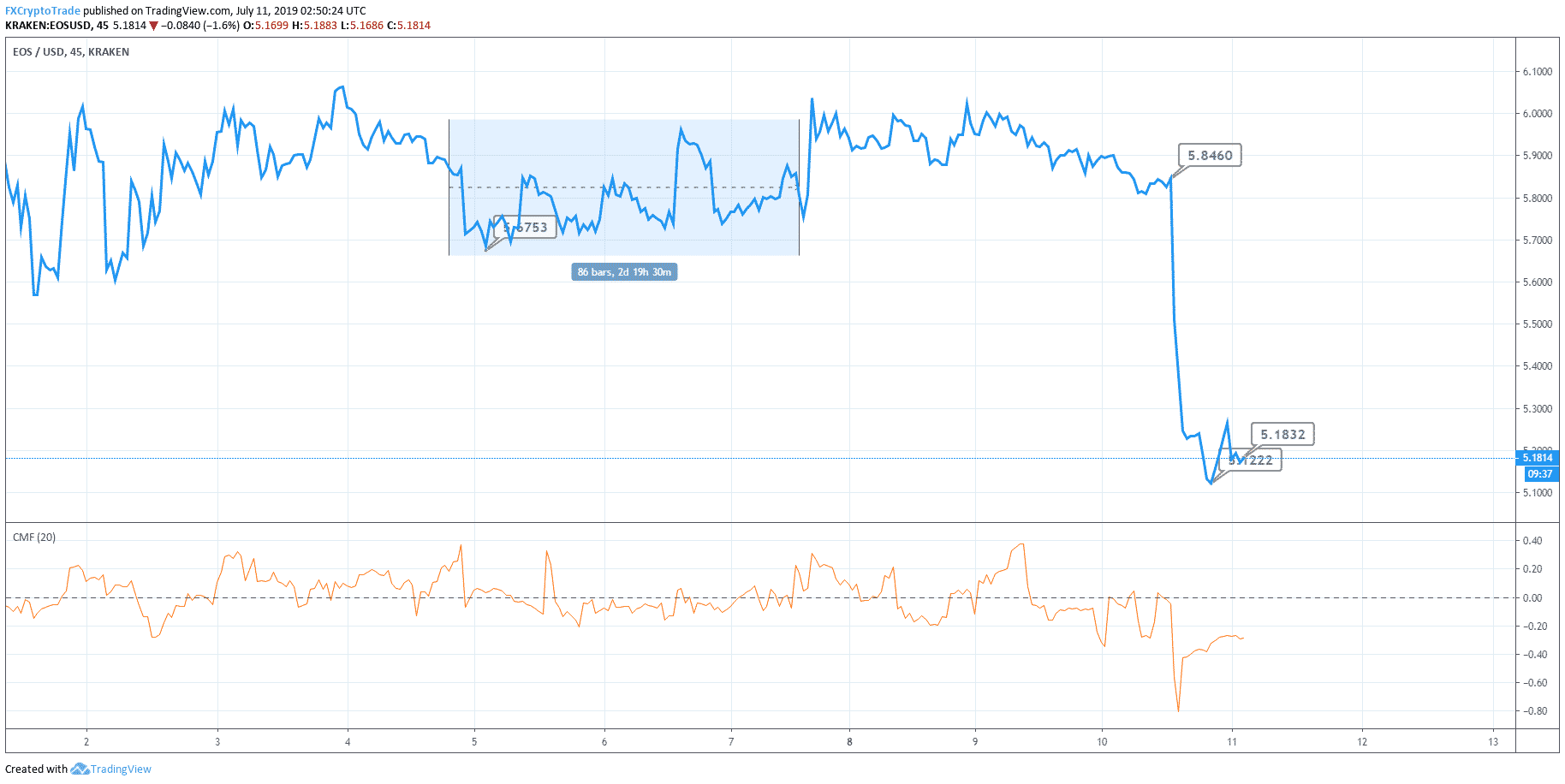 Current Statistics of EOS:
As per 02:34 UTC today, Market Cap of EOS coin was 4,810,316,761 USD.
The EOS price is trading at $5.18 as per 1:30 UTC.
24-hour volume is $3,347,825,492.
922,705,332 EOS coins are at present in circulation.
ROI of EOS stands at 406.28%.
EOS Price Prediction:
Comparing the price of EOS from 5-July-19 at 02:15 UTC wherein price was $5.67 and today's prices, the movement of the coin reflects a decline by 8%. The price of EOS will not change much over the next day to come. After a period of a week, we anticipate that EOS might gain back its stability and reach $5.45 with a change of around 5% as per its pivot value. Post 6 months will prove to be a good phase for the coin as it may reach up to $10.
Conclusion:
EOS can be traded today in the range of $5.10 and $5.40. It is advisable to wait for a week's time before EOS turns back the bearish run and then accordingly purchase new coins when the prices become stable. It is imperative to retain the coins for a longer period of time as short terms gains may not be that fruitful. The Chaikin Money flow indicator also highlights that the movement of the coin is bearish, and it may be remain in this trend for another few days.