Dash Price Continues the Plunge in the Second Day in a Row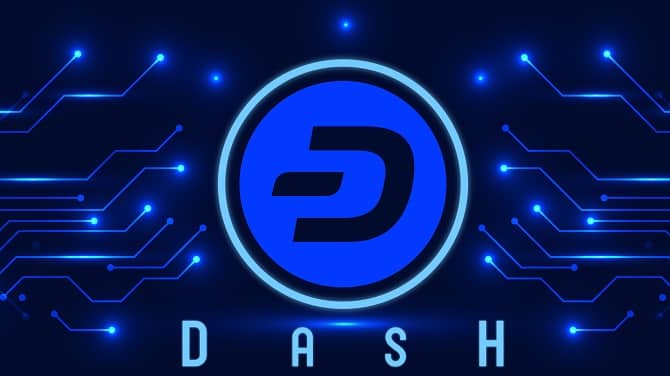 Dash coin's price movement was quite dramatic from the last 24 hours. However, the currency managed to close at a profitable digit. Today, the opening hour experienced a slight dribble. The downside momentum strengthened in the following hours.
Dash Price Analysis
Dash cryptocurrency started dealing at $113.90. In the next couple of hours, the price escalated to $117.26 by 3.92%. The currency slipped to $114.84 at 03:20 UTC. In the next 2 hours, the DASH price escalated to $116.35. Then, the currency couldn't hold itself at this level and dropped to $114.43.
Later, the Dash coin again attempted to breach the intraday high, but it failed and reached $116.77 at 09:46 UTC. After this hike, the price slipped to $114.76 then touched $116.14. After this movement, the coin marked a steep fall that brought the price to $113.64 at 16:44 UTC.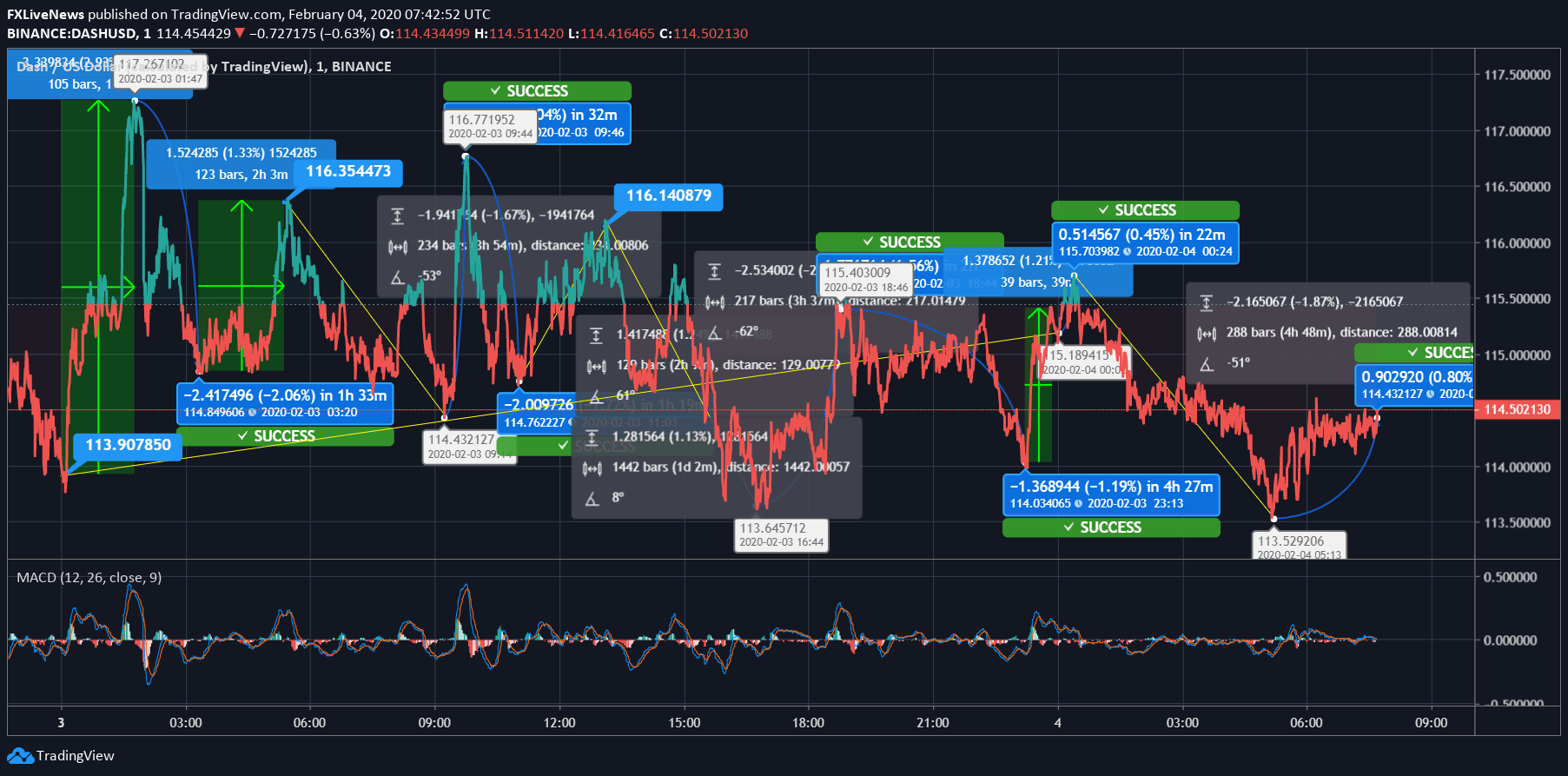 The price recovered in the later hours and touched $115.40. Towards the closing hour, DASH price dropped to $114.03, then improved slightly and touched $115.18. The intraday movement in the currency is reflecting a 1.13% progression. Today, Dash price escalated to $115.70 and then, it dropped to $113.52 at 05:13 UTC.
As per the MACD indicator, the Signal line overpowers the MACD line, and hence, the coin may reflect downside movement in the upcoming hours. Presently, DASH coin is trading around the immediate support level of $114. It is possible for the coin to drop to the major support level at $112. The chances of improvement are quite thin.
Resistance Levels: $117.57, $118.93 and $120.15
Support Levels: $114.99, $113.77 and $112.41
Recent Post
All latest news