Crypto Not Banned in India but Banks Should Stay Away, Says RBI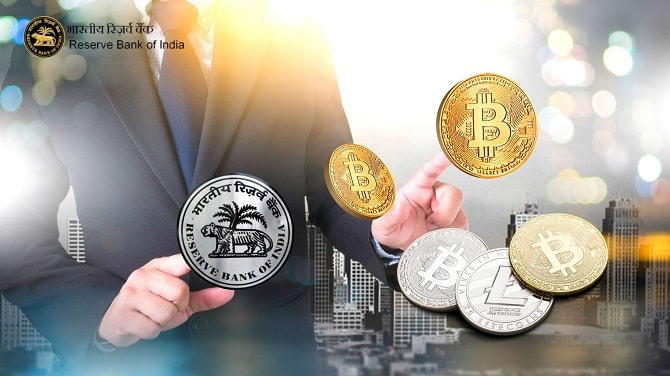 The Reserve Bank of India (RBI) has clarified that it had not banned cryptocurrencies but had asked banks not to provide financial services for cryptocurrencies.
The bank stated this in reply to a petition filed by the Internet and Mobile Association of India (IAMAI). The IAMAI had moved the SC against RBI circular, which banned banks from dealing in virtual currencies. The IAMAI contended that as virtual currencies were not banned by law, the RBI had no power to deny banks the chance to offer their services for trading in virtual currencies.
In its reply, the RBI said,
Firstly, the RBI has not prohibited VC's (virtual currencies) in the country. The RBI has directed the entities regulated by it to not provide services to those persons or entities dealing in or settling VCs…The RBI has been able to ringfence the entities regulated by it from being involved in activities that pose reputational and financial risks along with other legal and operational risks.
The RBI further said that virtual currencies were used to finance cross-border terrorism and facilitate drug money transfers.
The RBI also said that in its interactions with the government on regulating virtual currencies it had called for a ban on ICOs and cryptocurrency asset funds in India. It had also suggested strengthening FEMA provisions to detect and track investment in cryptocurrencies through remittances via the Liberalized Remittance Scheme which lets individuals send up to $250,000 per year outside India.
The RBI concluded that it is not against technological development. It supported the development of the distributed ledger or blockchain technology, which formed the backbone of virtual currencies.
Recent Post
All latest news