Cardano Escalation Takes the Price to $0.0605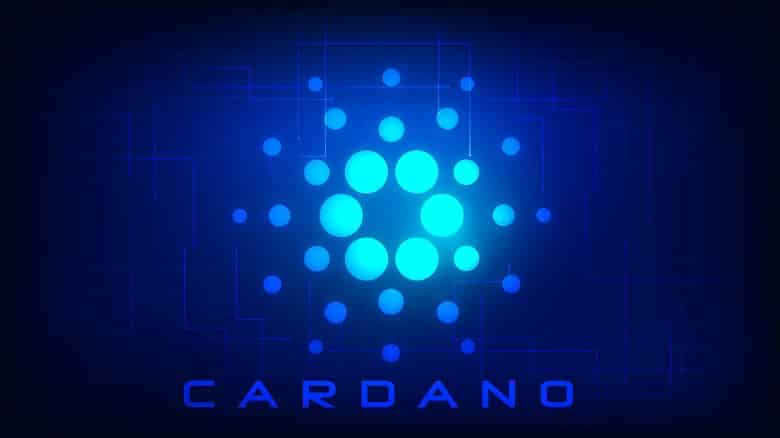 Cardano (ADA) price sets new 90-days high at $0.0605
The improvement in Cardano is speculated to bring flourishing period.
Cardano has astonished the traders by breaching the 90-days high during today's intraday movement. The currency is anticipated to hold great future in the running. The potential of the coin was tested during the price crash that took place in the last quarter of 2019 where Cardano exhibited tight hold over its momentum.
The current quarter seems to break all the previous records. The coin has completed one month and six days and within a short period it has exhibited great movement with an expectation that the investment in Cardano would bring colossal return.
Cardano Price Analysis: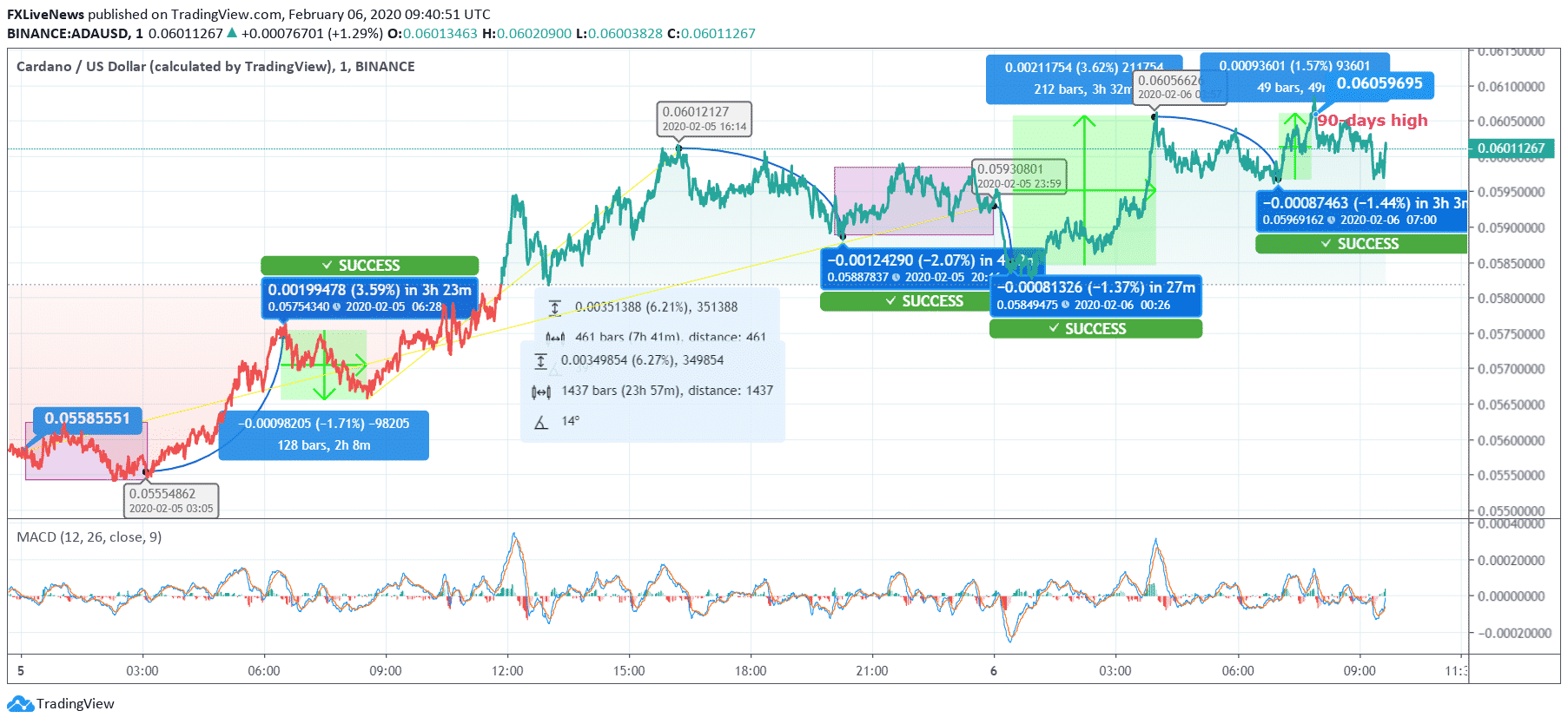 Cardano was at $0.0558 on yesterday at 00:00 UTC and with a marginal movement, the coin was holding itself around the same price zone till 03:05 UTC.
Further, the coin escalated to $0.0575 by 3.59%. The coming hours brought a slight drip to $0.0566. Thereafter, Cardano picked up and touched $0.0602 by 6.21%. This uptrend carried a pullback pressure for the later hours where the coin was at $0.0588 by 2.07%. Later, the coin hovered around the same level and closed the day. The intraday movement in the coin brought 6.27% progression in the price. Today, Cardano began trading with a slight drop as the counters moved from $0.0593 to $0.0584. In the next 3 hours, the price picked up to $0.0605. However, the price dribbled and recovered to $0.0605 again and the current trading price of Cardano is $0.0601.
The MACD line has recently overlapped the signal line on the MACD chart. The coin might be seen changing trend in the next few hours.
As per the current movement, Cardano might hit the immediate support level at $0.0566. The next support level at $0.0540 is likely to violate in the following hours.
R1: $ 0.06083 R2: $ 0.062428 R3: $ 0.065006
S1: $ 0.056654 S2: $ 0.054076 S3: $ 0.052478