AXA Mansard Joins Hands With the Tech Firm to Expand the Money Market Fund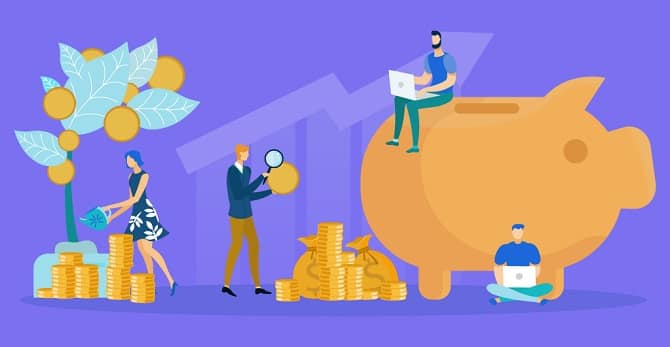 AXA Mansard investment has recently sealed a deal with the tech firm, Reach Technologies, in order to make the investments of money market accessible to the general public while enabling faster and easier investments. So now the firm's MyAXA app, the Money market fund of AXA Mansard Fund, is now available via the Reach app.
Reach Technologies is specialized in transaction informatics. It analyzes and interprets transaction data of Africa with an endeavor to make it useful for retailers, individuals, communities, as well as brands. The individuals from Nigeria, Kenya, Ghana, and Qatar are also able to trace their transactions while checking their budgets, receive customized tips on finance and access some easy and quick loans.
There will be a number of economic changes following the deal. As for Nigeria, the growth remains sluggish with recorded low investments and savings mobilization even in the midst of a rise in savings as well as investment products around the country. The data was published in FSDH research. According to the research, the gross national savings to the Gross Domestic Product ratio across Nigeria have hit rock bottom as compared to other nations of the world.
Moreover, given Nigeria's exemplary growth of the mutual fund for the past five years, mutual fund assets and GDP ratio are speculated at 0.5%. AXA Mansard Investment's role is to offer the best in class savings and investment services to its customers.
The AXA Mansard Money Market Fund is also recognized as a suitable investment fund to be deployed over the App. So the app users can now register for the money market fund via the application while accessing all the services associated with the fund, such as making transactions, account monitoring, payments as well as raising liquidation requests.
Deji Tunde-Anjous, the Chief Executive Officer of AXA Mansard Investments, spoke about the ease with which a tradition of savings or investments is being cultivated. He said it is now easily achievable via the App's AXA Mansard Money Market Fund.
He considers the fund to be a strictly and professionally managed asset that lets a user access an assorted securities portfolio. Moreover, its liquidity quotient lets the subscriber arrive and exit easily.
The Chief Executive of Reach Technologies, JR Kanu, said:
We have admired the superior performance of AXA Mansard's funds over the years as well as the professionals leading the company. Thus, when it was time to onboard a funds manager, AXA Mansard was a natural first fit.