Will TRON (TRX) Manage to Continue Its Ongoing Uptrend?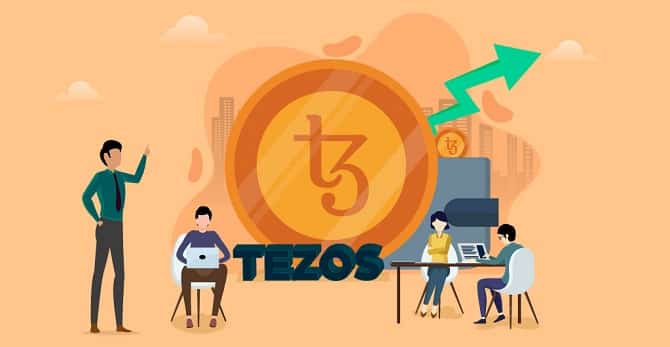 Tron (TRX) price did not have a great start to the year, but this did not deter the price of TRX from climbing up the ladder. The price has been moving in the range between $0.01283 – $0.1775 over the past one month raising the hopes of the investor community.
TRON Price Analysis
TRX price has seen the best and worst of times during 2019. Even now, it started trading in the lower range at the beginning of 2020 but now seems to have picked up from there as seen from the one-month price trend. The price of TRON cryptocurrency was at a low of $0.1283 on January 02. It marked a hike of 14.26% and reached at $0.014650 on January 07.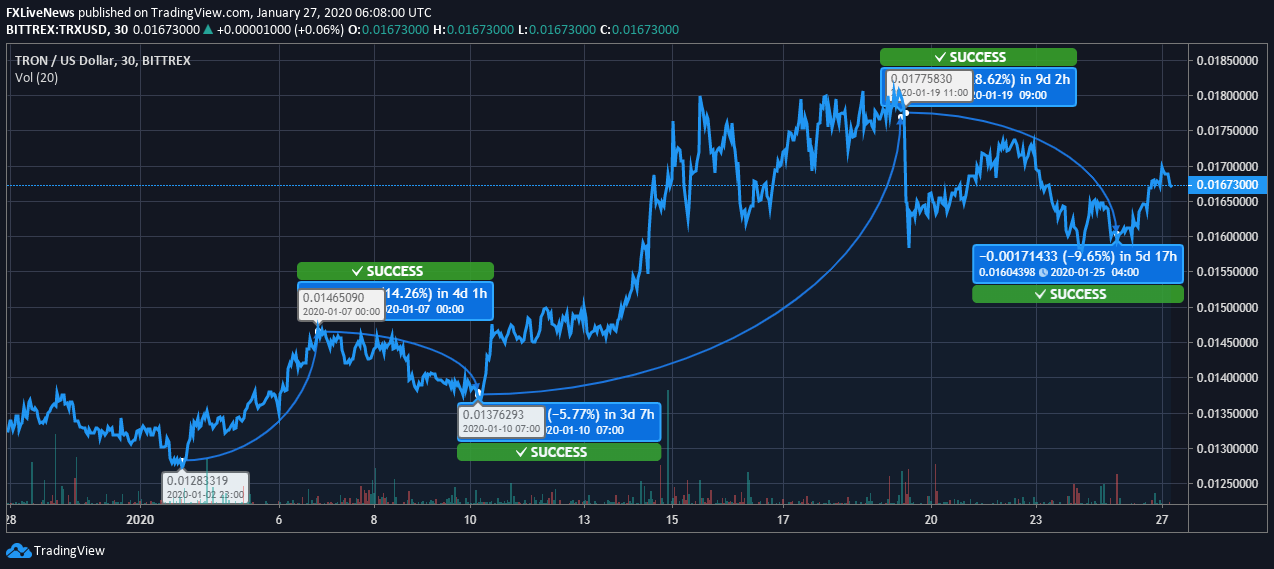 With the upside movement quite evident, the price of TRX coin again fell to $0.1376 on January 10, showing a downward variation of 5.77%. After this marginal fall, the coin showed an upward rally to the tune of 18.62% on January 19 at $0.01775. The price fell slightly to $0.1604 on January 25, showing a downturn of 9.65%. Today, the TRON price has risen to $0.01673 showing a rise of 6.18%. This upside movement should bring some cheers to the investor community. Analysts expect the price of TRX to continue this upward trend during the year.
Current investors should hold on to their investments as the price is expected to have a slow and steady climb during the year. Short-term and day traders can bask in the glory of this upward trend and make sound gains.
Recent Post
All latest news