Asian Stocks Tumble as Apple Raises Concerns on Coronavirus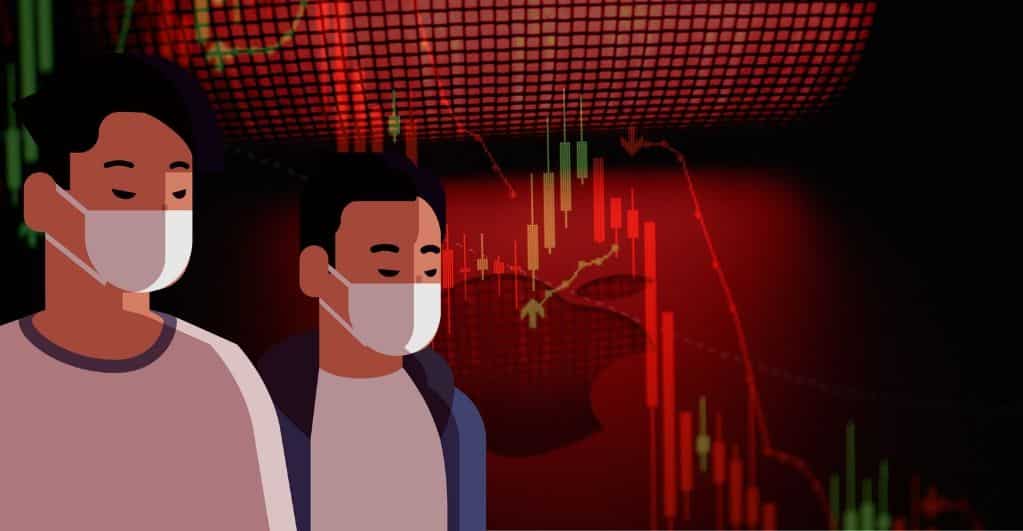 Apple has recently said that its earlier estimation for the on-going quarter may not meet as production has dipped in Asia. This is coupled with low demand from China after Coronavirus concerns. This statement has triggered a steep fall in the shares of Apple.
The estimation from Apple has raised doubts over China's commitment to protecting its economy from the epidemic. As of now, the investors' community is expecting a significant stimulus package by China to waive off the impacts of the Coronavirus.
S&P500 e-mini futures ESc1 has been down by 0.3% as far as Asian trade is concerned. Japan's Nikkei has taken a downshift of almost 1%. Chinese Central Bank has recently reduced the interest rates for medium-term lending, and it is likely to reduce the benchmark loan prime rate.
Norihiro Fujito, a chief investment strategist at Mitsubishi UFJ Morgan Stanley Securities, said,
Apple is saying its recovery could be delayed, which could mean the impact of the virus may go beyond the current quarter, if Apple shares were traded cheaply, that might not matter much. But when they are trading at a record high, investors will be surely tempted to sell.
However, Apple also said that it is slowly opening up its manufacturing units in China. But, the pace of returning to normalcy seems unsatisfactory as of now.
The situation in China due to the rising cases of Coronavirus infection is grave. Chinese authorities have locked down many cities, and the deserted offices are affecting its economy. The manufacturing sector has also been marred. A significant number of factories are yet to resume its operations, impacting the supply chain.
A currency strategist at Nomura Securities said,
Lifting of travel restrictions is taking longer than expected. Initially, we thought lockdowns would end in February, and factory output would normalize in March. But that is looking increasingly difficult.
Nomura has recently altered its forecast for first-quarter economic growth. It was earlier expected to stay at 3.8%, and now the altered rate seems to be near 3%.