Will the Bears Continue Their Grip Over IOTA (MIOTA)?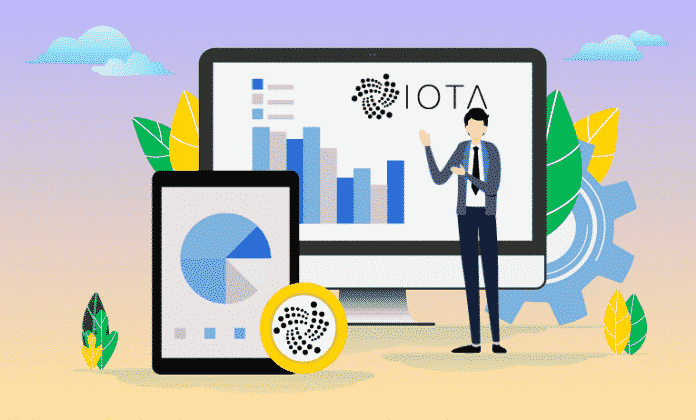 IOTA (MIOTA) price has been trading with moderate upward momentum since the start of 2020. The currency managed to shoot up to a gigantic 71.62% at $0.4865 on February 02, and the price has still been mostly below the baseline for the most part of the month as seen from the 30-day price trend. The price of IOTA has been trading in the range of $0.2856 – $4865 over this time period.
IOTA Price Analysis
If we look at the price movement of IOTA cryptocurrency over the past 30 days, the coin has been finding it difficult to break out in a higher range. The price was at a low of $0.2856 on January 31. Then, it suddenly took a steep hike to $0.4865 by a huge hike of 71.62%. However, the bears were in no mood to let go of the price of the IOTA coin and the price again went down to below the baseline at $0.3174 in the next two days by a massive fall of 34.52%.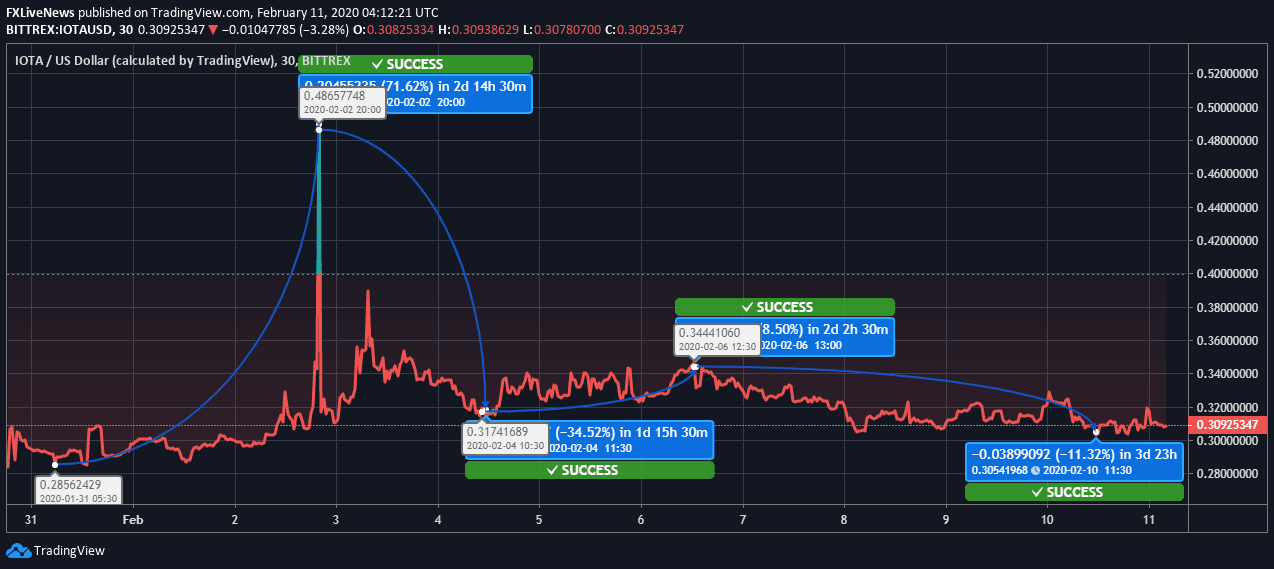 With the price continuing in a similar range, there was a slight respite on February 06, when the price of IOTA managed to recover at $ 0.3444 by 8.50%. Later, the coin once again had a price fall and went down to $0.3054, showing a downturn to the extent of 11.32%. Today the price of IOTA currency is at $0.3092, the slight upward movement being at 1.28%.
As per the current market trend, most of the coins are registering stable upward movement with moderate volatility, and hence, IOTA coin will also follow suit and show a stable upward momentum. Investors should not expect anything much from the coin in the short-term but should think of it as a long-term haul.
Recent Post
All latest news