Will Bitcoin SV Be Able to Hold on to Its Winning Momentum?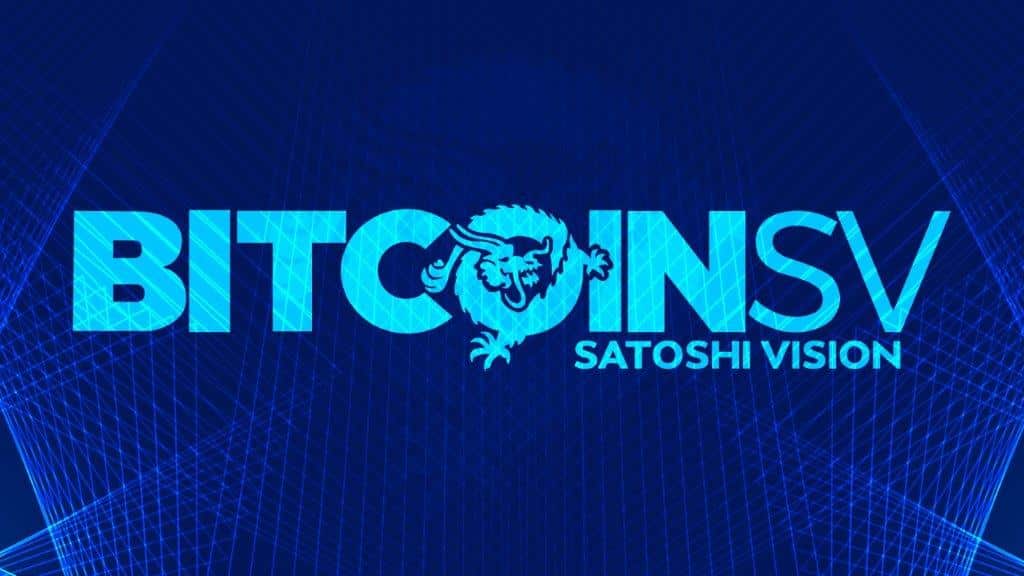 Bitcoin SV (BSV) has been trying its level best to mark upside breakout from the consistent stability. The price has been mostly trading stably for the most part of the past 30 days, with the price movements being in the range between $114 – $425. The price even shot up to $424 showing a huge upward swing of 272.46% on January 14.
Bitcoin SV Price Analysis:
BSV price has started on a low note but then managed to pick up rapidly, though the bears managed to have a stronghold on its price. The price was below the baseline on January 10 at $114.23. In the next 4 days, the coin had a stupendous run when it shot up to $424.710, showing the upward swing at a massive 272.46%. Then, Bitcoin SV couldn't manage at this level for long and dropped to $244.715 by 42% fall on January 19.
Later, the price of BSV coin continued its moderate movement and showed a recovery. On January 27, the coin price touched $311.52. On February 05, the price of Bitcoin SV again had a fall and reached $269.86 showing a downward variation to the extent of 13.37%. Today, the price has again gone up to $341.18, the upward swing being at 26.43%.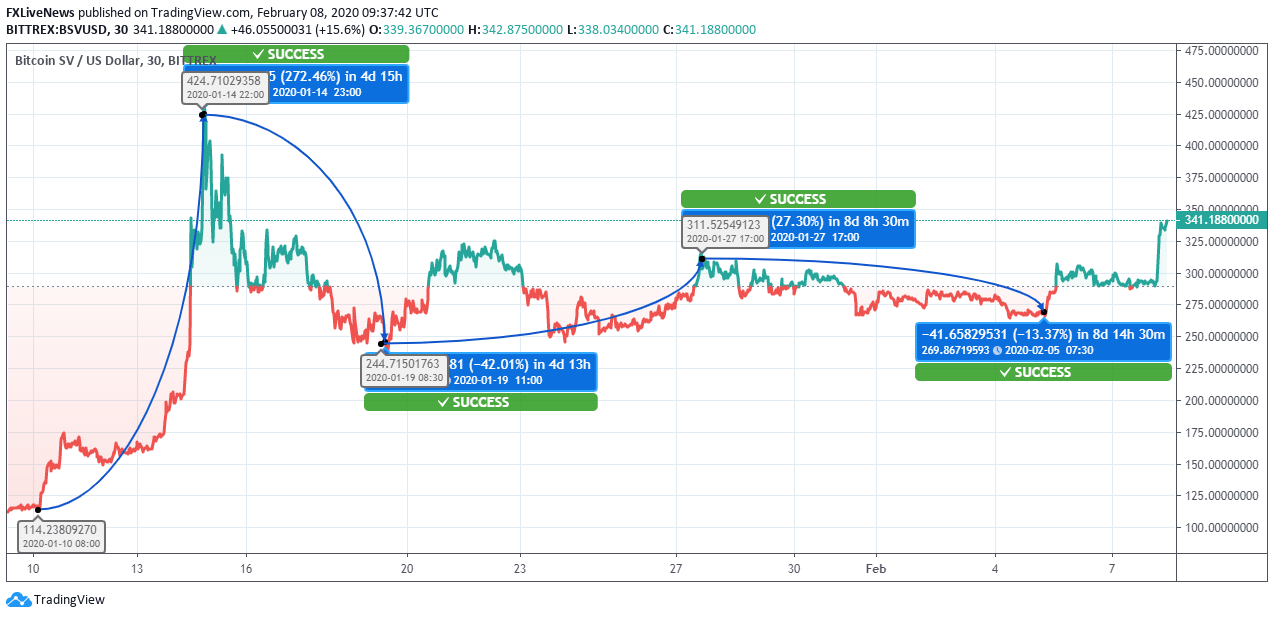 BSV coin has time and again proved its mettle against the bearish pressure in the crypto market. Analysts are banking on this capability of the coin to bounce back and expect it to go for a stable upward momentum in 2020.
 Current investors should continue to hold on to their investments as the crypto market is expected to have a stable run during the year. Day traders and short-term investors can continue trading by adopting a cautious outlook, with the crypto market still being very much volatile.
Recent Post
All latest news