Ripple Price Analysis: Ripple (XRP) Faces Constant Price Drop From Past 2 Days!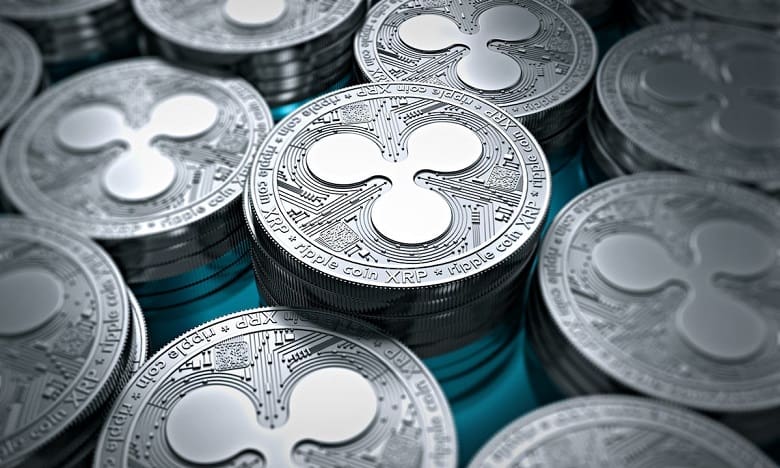 Ripple seems to get caught as well in the last 2 days dips. XRP price is trading below the baseline again, which might be a concern for the traders in the network. We hope that it does not lose its place. Considering the market ranking of the same, XRP might be one of the promising cryptocurrencies for the investors.
Currently, the value of XRP is trading at $0.32542 at 05:42 UTC on 12th July 2019. The other factors are as follows:
Return on Investment: 5473.30%
Total supply/Circulating Supply: 99,991,588,101 XRP/ 42,566,596,173 XRP
24-Hour Volume: 1,811,004,057 USD
Market Cap: 13,934,884,689 USD
7 Day high/low: 0.408374 USD / 0.322926 USD
XRP to USD Price Comparison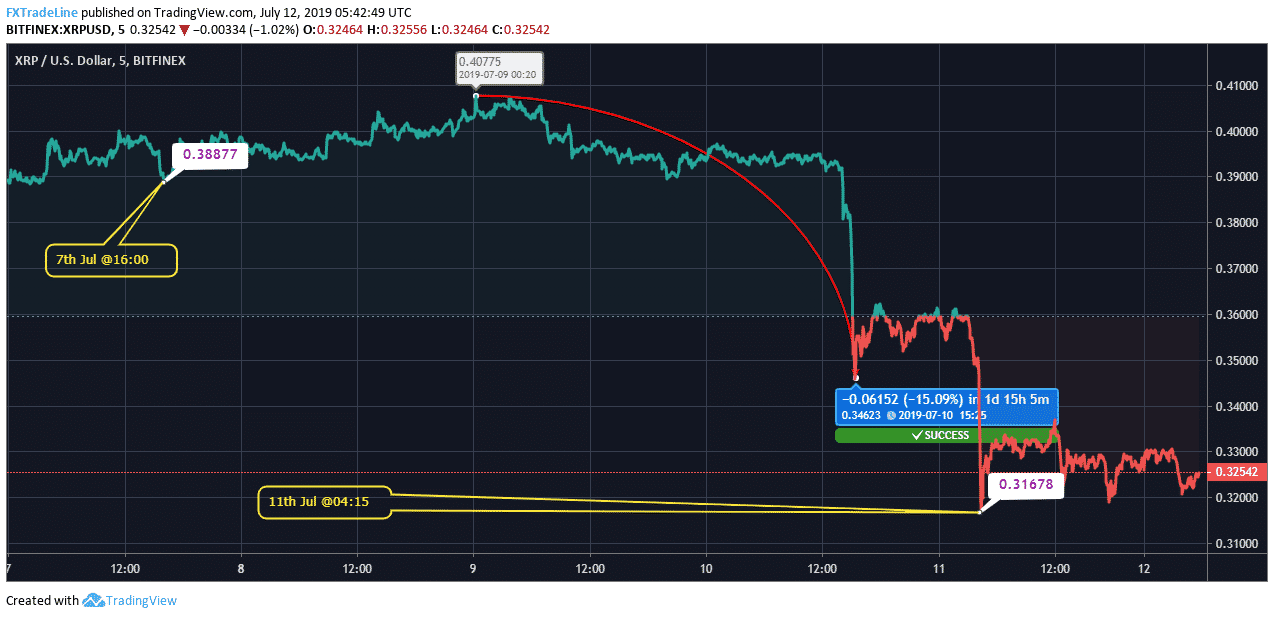 In the last 5 days, almost every other coin is reflecting the similar trend. And the last 2 days are imitating major drops in the market. On 7th July at 16:00 UTC, the lowest was first seen at $0.38877. However, in the next two days, the value was surging upright witha trading value of $0.40775 on 9th July at 00:20 UTC as the highest touchdown.
However, the value dropped by 15.09% on 10th July at 15:25 UTC time trading at $0.3462. And yesterday, the value went further down at $0.31678. However, there has been a slight increase of 2.8% from then as of now.
Ripple Price Prediction and Conclusion
Ripple is showing a strong bearish trend that means 'buying' the coins might be an opportunity right now. XRP coin has been one of the favorites in the cryptocurrencies, so this might be a good time for the new traders to jump in! If you have been waiting long to add Ripple in your portfolio, this might be a good time to bring your thoughts into action.
And if the trend surges in the upward direction in the long run, it might reach up to its major resistance level of $0.40.